The chancellor had to address the coronavirus but he did make long term promises too - it would just be good to have some more detail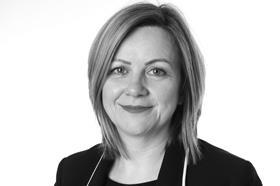 It is welcome that the government has outlined specific measures to tackle coronavirus and the challenges it represents, but the biggest relief will be the fiscal stimulus and infrastructure investment it is providing to the wider economy.
The extent of the regional social and economic disparities across the country were recently highlighted by the UK2070 Commission. Today's Budget suggests that the government is committed to tackling this head on, following through on its "levelling up" agenda.
Construction has a major role to play in ensuring regional investment in infrastructure programmes is well spent. The successful delivery of places to live, transport links, facilities for healthcare and education all require best-in-class management and new ways of working.
Modern methods of construction must receive a fair share of R&D support – taking work away from sites and into factories in a way that balances regional growth and attracts new, more diverse talent into our sector.
The announcement to review the Treasury's 'Green Book' spending rules is a welcome move. As an industry we need to build business cases that move beyond a simplistic measure of capital return, taking a long-term view of how infrastructure supports thriving regional economies.
The net zero agenda must also be embedded in every aspect of new guidance to ensure it is green in practice as well as name.
The government is right in that it is time for a transformation of the UK's economic infrastructure and it understands the important role that construction plays in this. However, it will be good to see the detail of what this means in terms of new real investment plans and we await the National Infrastructure Strategy with interest.
Patricia Moore, managing director UK at Turner & Townsend