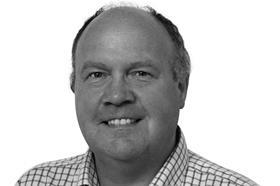 I read Stephen Scott's thoughts on the Augar review (Is it the further education sector's turn to be in the spotlight?) with interest as it's a topic that I too have been following closely. But, although I agree that one welcome consequence of the report is likely to be increased investment in further education, it is likely to give less positive results in other areas.
For me, the most significant impact of Philip Augar's review into post-18 education will be its potential to exacerbate the two biggest issues currently affecting our universities: uncertainty regarding funding and poor student mental health.
Expecting students to live and study in old, sub-standard buildings is impacting on their wellbeing
Despite large investments in recent years, many British universities have ageing estates with a high percentage of buildings from the 1960s and 1970s which no longer adequately meet the needs of today's students and academics. To attract students, and the tuition fees they bring, institutions need high-quality facilities – but I believe the Augar review is likely to result in the opposite.
Lower fees (one of Augar's headline recommendations) will mean less income for universities and less income means they'll have to scale back their capital investment plans. Extending the loan payback period from 30 to 40 years may discourage many students in these uncertain times, and there is plenty of evidence to suggest that there are already significant financial issues at some institutions.
There's a backlog of refurbishment and maintenance work across the higher education (HE) sector and, despite many universities already having to focus on improving the efficiency of their existing estate rather than building new, fit-for-purpose facilities, there is now a real risk that the funding available for even this work will be insufficient.
A critical knock-on of this anticipated lack of investment in our HE estates will be the negative impact it has on the mental health of the students who use them.
It's becoming increasingly acknowledged that the state of our mental health is intrinsically linked to our surroundings, and expecting students to live and study in old, sub-standard buildings is impacting on their wellbeing. Conversely, universities that have invested in new facilities are reaping the benefit. For example, increasing the amount of shared learning and study spaces or designing residential buildings to promote interaction can have positive effects on students by encouraging collaboration and human contact, helping to combat social isolation which is a big contributor to mental health problems. Likewise, something as simple as improving visibility or ease of movement within or between buildings or improving metrics like temperature, noise and air quality can be directly linked to positive wellbeing outcomes.
For universities, student mental health is a very real issue. Statistics published earlier this year showed that 50% of students have contemplated self-harm and 21% have a current mental health diagnosis (most commonly depression) – both of which are pretty shocking facts. Alongside this, figures published in January showed drop-out rates among university students who give up their studies within 12 months have gone up for the third year in a row.
If the recommendations set out in the Augar review are implemented, I believe we'll inadvertently create a vicious cycle of lack of investment in the HE estate which, when combined with increasing financial pressure, will negatively impact on students' experiences resulting in even higher drop-out rates. With fewer students comes less income – taking us back to the start of that cycle.
Ultimately, we have a collective responsibility to design and build spaces in and around universities that provide the best possible opportunities for students to thrive, and I'm not convinced that the Augar review will help deliver this key objective.
Mike Entwisle is partner and education sector director at BuroHappold Engineering