Covid-19 could be the catalyst the industry needs to drive radical reform, says NFB's Richard Beresford
Construction has been notably impacted by covid-19. Since the UK went into lockdown, we have seen reductions in activity with more than 50% of sites closing and reduced output on those that remained open.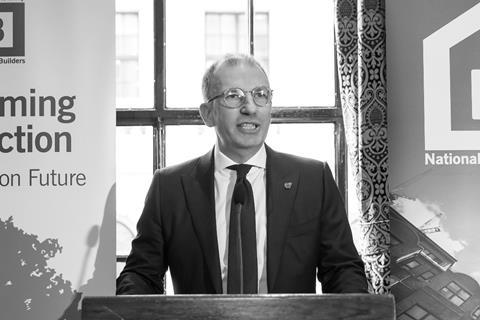 As we all know, our sector operates on extremely tight margins. Which means that an unprecedented event, such as covd-19, quickly becomes a crisis for the whole of the industry.
In response, the Construction Leadership Council immediately convened a task force to provide a focal point to protect, manage and mitigate the impact of the virus on the industry and its workers.
The latter part of this work has focused on recovery. This week the task force has published a cross-industry Roadmap to Recovery to boost the output of the construction and built environment sectors and contribute to the UK's economic growth.
If we do not act now, we will all miss the chance for a better future, and risk pushing the sector into a downturn
The plan, which has received government support, consists of three phases to be delivered over two years.
The first phase aims to restart the industry, increasing output, maximising employment and minimising disruption.
The second phase resets our direction of travel through increases in demand and productivity accompanied by a reinforced supply chain.
Finally, as we look towards economic recovery, the third phase seeks to reinvent how construction is delivered across the UK.
This targeted and strategic plan for industry transformation will deliver better value through substantially increased collaboration and partnership working.
It will result in a more capable, professional, productive and profitable sector, which delivers increased value to clients, improved performance of infrastructure and buildings, and competes successfully in global markets.
Industry has long speculated as to what it would take to drive reform in the way the sector works. It is likely that covid-19 has provided an answer to that question.
If we do not act now, we will all miss the chance for a better future, and risk pushing the sector into a downturn.
Such an event would erode the capability and skills we have built up over the last 10 years, leaving a smaller, weaker sector as a legacy combined with a struggling and less productive economy.
Richard Beresford, chief executive, National Federation of Builders