Aecom's Phil Cusack hopes that this year's BCO will answer some questions about the chasm between the London and regional property markets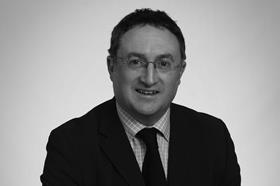 As a confirmed Mancunian, I obviously have a vested interest in what's happening in the city hosting the BCO. At a property conference at Manchester's Bridgewater Hall last week, the consensus was reached that, in real estate terms, London was a different planet. Given that Planet London has its own orbit - and its own fixed property stars and satellites - I can't help but wonder how Manchester and the North-west can even feature in the same solar system.
With the BCO conference right on our doorstep this week, we provincials should be able to get a better understanding of how commercial office investment can be achieved outside London. I am closely involved with Manchester's Chamber of Commerce (the UK's largest) and so I am all too aware of how easy it is to think that our own city is a key part of the economy and of huge interest to the property investment sector. Now is our chance to get answers to a number of important questions directly from the property market's decision makers.
How strong is the interest in commercial office development in Manchester, Birmingham, Leeds, Edinburgh? Where do the different cities stand in relation to each other? What are the underlying property trends and where is the investment potential? What are the funding options and, in particular, the views of the funds towards investing in parts of the country that aren't London?
I'm not trying to be parochial here and am hoping that the conference can be part of a process which leads to a return to regional commercial growth across the UK. Regardless, I hope that everyone enjoys Manchester - it's not too bad up here you know - in fact, it's pretty good!
Phil Cusack is North-west regional director of Aecom