Public private partnerships haven't had a lot of good press recently. But the reality is that they remain a great route to deliver benefits that no single organisation would be capable of alone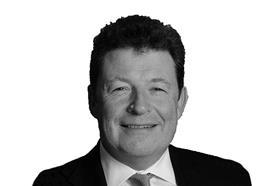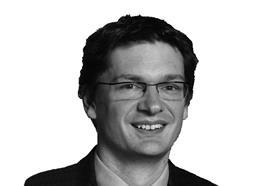 Public private partnerships haven't had a lot of good press recently. The collapse of Carillion of course generated thousands of column inches in its own right, but it also sparked interest once again in other forms of partnership, including the often-derided private finance initiative (PFI).
Carillion's demise is a tragedy for those involved, although the anticipated impacts or cost to the public purse are difficult to predict accurately. We must learn from the mistakes made and the parliamentary enquiry will shed further light on the case. However public private partnerships remain a great route to deliver benefits that no single organisation or sector would be capable of, if acting alone.
The work we facilitated at Westfield Stratford City and the wider Olympic site is an example of a project which realistically would not have happened without public sector involvement.
Of course, the site is in some ways special, given the attraction the Olympics location brings to investors and occupiers. However public money was needed for the infrastructure to attract the large-scale development we see today.
For years, this part of the East End of London had been ripe for redevelopment and negotiations had been continuing for a long time to develop the site surrounding the new Stratford International station. However, the site had huge challenges.
Chief amongst these was that the site was effectively land locked with rail lines surrounding it and required a huge upfront investment into roads, infrastructure and utilities. Piecemeal development was therefore unlikely to succeed, and the risk profile was too high for private investors. The public investment for the Olympics unlocked the whole site, allowing the private sector to bring forward the legacy projects we see today, including Westfield Stratford City, at the time the largest shopping centre in Europe (although now passed by the recent opening of Phase 2 at Westfield London). This in turn has boosted further development and helped create a new London destination.
Another example is the Royal Albert Docks, in May 2013, it was announced that a deal had been struck with Chinese developer ABP for a £1bn commercial development at Royal Albert Dock. The project, which started construction in June last year, will see up to 2.5m sq ft of office space created, alongside other uses such as retail, leisure and serviced apartments.
As part of the deal, which will see the GLA remain as landowner, a project planning performance agreement was set up between the mayor's office, Newham council, Transport for London and ABP to provide confidence on the planning front. It's just one example of how all parties were prepared to work together in an open and transparent way in pursuit of shared objectives.
Long before the deal with ABP was struck, however, the public sector understood that it had a major role to play in ensuring the docks were regenerated – quite simply, the private sector was never going to do it alone. That is why a station at Custom House was included in plans for Crossrail, which starts operating from the end of this year. Without that vital connection into central London and onto Heathrow, it is highly doubtful ABP would have had the confidence to invest in the area.
Birmingham City Council has similarly ambitious plans for the Smithfield regeneration area are adjacent to Birmingham's forthcoming HS2 station. The council has drawn up plans for more than 300,000 sq m of commercial floorspace, as well as 2,000 new homes, retail, leisure/cultural attractions, public squares and integrated transport facilities. All in all, the project has an investment value of over £1bn and the city council is currently out to tender for a private sector development or investment partner.
Such strategies can be highly successful and encourage partnership working between all parties, whether or not a formal legal partnership is required. What all these schemes demonstrate is that the most ambitious developments are neither purely private nor public. Rather, like wider society, they are a mixture of both, with everyone focused on the end goal of making our cities more attractive and prosperous.
Postscript
Hugh Lumby, head of global real estate, and Henry Moss, real estate partner, Ashurst