There is huge UK market potential in manufacturing facilities for electric vehicle batteries, but also significant challenges ahead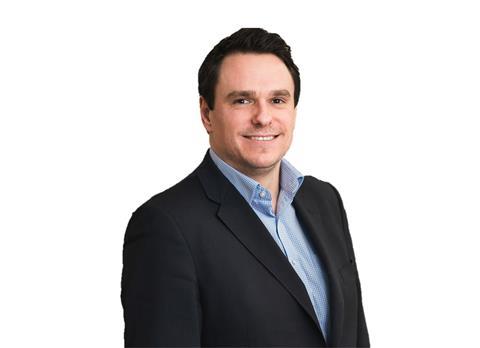 In mandating that sales of new petrol- and diesel-fuelled vehicles will be banned from 2030 as part of its strategy to tackle climate change, the UK government has kick-started efforts to develop the new technologies that will transform the world around us.
A shift to electric vehicles, powered by a new generation of batteries, will not be without its challenges – not least in terms of constructing the facilities to make them. Manufacturing batteries of sufficient power and in enough numbers to satisfy demand will require dozens of huge factories – gigafactories in fact – being rolled out across the UK and Europe.
The UK-government-backed Faraday Institution has calculated that Britain will require annual battery output of about 140GWh a year by 2040 if it is to sustain a car industry of similar size after the transition away from internal combustion engines. Failure to secure gigafactories in the UK could lead to the industry shrinking by more than 100,000 jobs.
A recent briefing from campaign group Transport & Environment said 38 gigafactories for battery cell manufacture were being built or are planned in the EU and the UK as of May 2021. Production capacity is set to rise from 460 GWh in 2025, enough for around 8,000,000 battery electric cars, to 730 GWh in 2030.
Support for the power infrastructure required for such plants will need committed interest from investors, along with government backing
As well as the environmental case for building these gigafactories, the UK needs the additional capacity thanks to Rules of Origin laws, which from 2027 mean that UK- or European-assembled vehicles containing Asian-made batteries will be subject to significant tariffs.
The market potential for a roll-out of gigafactories in the UK is clear, with battery gigafactory group, British Volt valued at more than $1bn and the likes of Tesla looking to build facilities in the UK.
But much needs to be in place in order for this nascent sector to fulfil its promise.
Developers and contractors looking to deliver a gigafactory need to consider several factors. Such huge facilities require large plots of land, ideally on one level and located near the necessary power and logistics infrastructure. Appropriate due diligence around site selection, whether greenfield or brownfield, is essential to avoid significant delays around elements including earthworks and site grading requirements.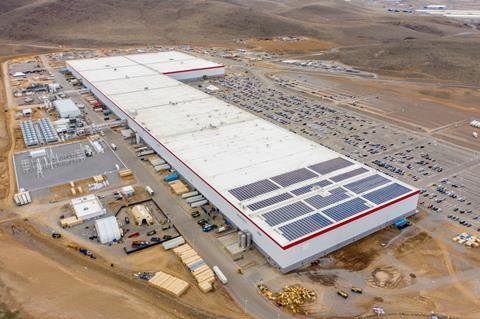 Brown and greenfield sites present different challenges, but both types require technical and legal due diligence to mitigate risks. Greenfield sites require consideration of ecological issues, and the time and cost required to deliver appropriate infrastructure and utilities. Brownfield land may require de-contamination, although such sites often benefit from good pre-existing infrastructure and an available local – and experienced – workforce.
Other site-critical factors include access to power and grid connectivity. The manufacturing process for a lithium-ion battery is very energy intensive – typically a gigafactory would need somewhere in the region of 50 megawatts of power per 10 gigawatt hours (GWh) of production.
For example, Chinese owner Envision has said that annual capacity at their plant in Sunderland would eventually rise to 38GWh. The Sunderland gigafactory, currently capable of annual output of 1.7GWh, has plans for huge expansion which is a further increase from a previous plan of 11GWh a year that was announced in July 2021 as part of a supply deal for the Japanese carmaker Nissan's plant. UK-owned Britishvolt also hopes to produce 30GWh a year. Plants providing these types of levels will be a significant step towards filling the gap in UK production.
However, the UK's National Grid is considered overloaded, and without investment in a smart-grid approach, renewable-energy production and energy-storage solutions, there will be insufficient capacity to deal with additional requirements. Long-term planning is therefore essential.
Support for the power infrastructure required for such plants will need committed interest from investors, along with government backing, policy initiatives, plus tax and policy incentives to attract investment to the UK, rather than Asia and Europe.
Large run-down heavy manufacturing sites could be transformed into the manufacturing plants of the future
There are further challenges around logistics. The capacity of the local road networks to support large numbers of HGV movements during construction and operation needs to be considered, similarly the availability of railways and ports. Freight and logistics are critical, not least regarding the transportation and installation of largest pieces of equipment. The physical location of co-ordinated piped and cabled utilities will also need to be reflected in layouts and masterplans.
Since the regulatory compliance requirements are complex, the planning and permissions agenda for such sites means planning teams have to fully understand local plans and any restrictions or opportunities within them. Zoning and planning restrictions are an important consideration, particularly around restrictions on developed land use and other technical limitations, such as build up ratios, building heights and restricted areas.
Gigafactories need to be constructed with future expansion in mind, balancing the need to see timely returns from the investment with protecting future development. It's hard to predict the future, but successful projects usually employ a masterplanning approach to determine the end point, and then work backwards to develop the implementation plan. Put in place properly, a degree of future-proofing can be achieved with little added cost, while providing better long-term planning.
To solve these challenges, we expect to see greater involvement from other sectors. Take the business park approach, similar to Nissan's Sunderland facility which has been coined the "world's first EV manufacturing ecosystem". These sites could obtain outline approvals to try and attract a tenant prepared to select a site at a premium. This could present a simplified route to constructing the facility. This would also suit the investor and developer, since skill sets from both sectors could be applied to areas they are most experienced in.
Alternatively, large landowners could develop degrading assets. Large run-down heavy manufacturing sites could be transformed into the manufacturing plants of the future. There might be opportunities to lease rather than purchase the sites outright, which might suit institutional investors.
To make such projects successful requires strong collaborative working relationships among all parties, particularly early in the planning stages. Developers also need to understand the capacity and capability of the local market to support large, complex and capital-intensive projects.
As the demand for new technology and new facilities for its manufacture grows, it is vital that people harness cost and schedule expertise from those experienced in construction programmes across established sectors like data centres, life sciences and others.
Such expertise will provide the strategic guidance needed to make smart project decisions early, anticipate needs and carefully structure project planning to handle multiple parallel project complexities, and so pave the way for the sustainable future that we need.
Giles Heather is a director at Linesight