With tentative signs of improvement at last for the construction industry, it's time to look at what has happened to the legal and commercial world since the crash of 2007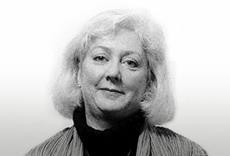 'Construction sector cements recovery hopes" (Guardian, 3 July 2013). Newspaper headlines are reporting that the sector grew for a second month in a row in June with the Markit/CIPS index at its highest level since May 2012. The news was predictably welcomed by Mark Carney in his first week as governor of the Bank of England. Hopefully we are now seeing the beginning of a sustained recovery and maybe it is worth looking back over the last five or six years to see what has changed in the industry since the financial crash of autumn 2007? Others are better placed to look at capitalisation, balance sheets and other economic issues but what has been the effect in the legal/commercial arena of the prolonged downturn?
This recession, perhaps even more than others, has been characterised by a London vs The Rest divide. Workloads in the London market have seemed to pick up gradually but consistently from end 2008/2009. But still there have been a raft of insolvencies among much-loved companies - Doyle, Swift Horsman, McMullen, Access Flooring, Rok International and now Rowecord. All brought down by a combination of cash shortfalls, lack of orders and withheld payments and all, in turn, causing losses to their unsecured creditors.
The last five years have seen lots of threats of adjudication and the usual rash of claims consultants' voluminous outpourings re-writing history
There has been criticism in these pages of clients/contractors who have withheld payments thus contributing to cash-flow problems but, of course, prior to an insolvency, contractors generally do not perform well - they are in delay, work is defective and the withholding of payment is often for good reason. But clients withholding payment is only part of the story. Many of these contractors have been helped out by their clients - both the big developers on construction management projects and contractors on traditional projects. Fortnightly payment cycles have been introduced, big advance payments have been made, materials have been procured directly. In cases we do not know about, this has helped to keep the contractors afloat. In the case of the contractors mentioned above, it obviously has not been successful. But it has been an encouraging response for those who want to promote partnership across the industry.
And what else has changed since 2007? Perhaps, inevitably, in the big London projects we see more and more design and build contracts with novation let to the usual band of big names: Laing O'Rourke, Skanska, Mace, Lend Lease and McAlpine. Maybe that is partly a response to contractor insolvencies but, even clients that have not used design and build in the past, seemed to have turned to it over the last few years, largely driven by funder/investor demands. This has obviously been a consistent thread through the RICS Contracts in Use surveys for a decade or so but will things change again if the construction market heats up?
Another big change is the use of BIM - first driven forward by the government mandating Level 2 on all public sector projects by 2016 but, more slowly, being adopted on private sector projects and being embedded by some of the construction companies, most notably Laing O'Rourke. Plainly this has huge potential to drive out inefficiency and waste in the industry and perhaps it is helpful that the learning curve has occurred during a period of less intense activity.
And what of sustainability initiatives? There was lots of noise about this in 2007 but much less now. Is that because of a diminished commitment to improvement? It seems not - it is just now the new norm in the industry. BREEAM Excellent and Code for Sustainable Homes levels are standard requirements of s106 agreements and clients' briefs now include very specific targets and requirements. More sustainable design and construction practices are now standard on the bigger projects. Perhaps now it is time to focus on the smaller projects?
And finally what about claims? Just like every other recession, this one too has been characterised by an upsurge in disputes. At the risk of grossly generalising, the last five years have seen lots of threats of adjudication and the usual rash of claims consultants' voluminous outpourings re-writing history. But, in my experience at least, the unpredictability of adjudication has encouraged early settlement - just as Sir Michael Latham hoped it would. What we have not seen is the huge multi-party construction disputes of earlier recessions - in the UK industry at least.
So although it has been a scarring few years, there are some green shoots and hopefully the industry will emerge from the slump in activity with some new ideas. I am sure we all hope for a more successful decade ahead.
Ann Minogue is a construction partner in solicitor Ashurst