Truly embedding wellbeing into our buildings may be new to the UK but it will become second nature soon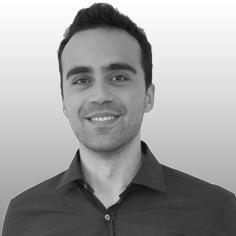 As part of Hilson Moran's sustainability team, I am proud to be among the first to be awarded the WELL Accredited Professional (WELL AP) credential in the UK through the International WELL Building Institute (IWBI).
This standard, firmly established in the US since its launch in 2014 and relatively new to the UK, is the world's first focused exclusively on human health and wellbeing of building occupants.
At Hilson Moran we are growing our WELL AP team. We believe it is going to add a new dimension to sustainability, change the way we design and how we collaborate with different building services.
Incorporating wellbeing into our buildings is not just a "nice-to-have", it is a social responsibility and an economic one too. We spend 90% of our time in buildings, sick building syndrome has its own page on the NHS Choices website, and illness costs UK businesses on average £550 per employee per year - a total of about £30bn, according to the Chartered Institute of Professional Development (CIPD).
The millennial generation is also more demanding - they want their workplaces to be positive places which support their happiness and general wellbeing. Some companies have responded to this by adding gyms or providing fruit baskets, but WELL takes this a significant step further.
Incorporating wellbeing into our buildings is not just a 'nice-to-have', it is a social responsibility and an economic one too
WELL focuses on seven categories of building performance: air, water, nourishment, light, fitness, comfort, and mind. It is a performance-based system for measuring, certifying, and monitoring features of the built environment that impact the health and wellbeing of the people who live, work, and learn in buildings.
CBRE was the first to achieve the WELL Building Standard for its corporate headquarters in Los Angeles, California, and has since sought feedback from its staff, which has been overwhelmingly positive: 83% of its staff feel more productive; 93% believe the new design allowed for better collaboration and 92% said that the new space created a positive effect on their health and wellbeing.
So how do we harness this potential in the UK? Thanks to Building Regulations and legislation, we are used to designing buildings to high standards. We are also used to dealing with many factors associated with wellbeing such as air quality and lighting, but with WELL, we need to go further and look at many new measures that the industry is still unexperienced in - nutrition, mobility, access to water, health and so on. The design team will need to learn and adapt, as will developers and landlords, and gain new skills to make sure buildings perform to this new standard.
And we might have to do this soon if, as Building reported last month, WELL becomes paired with BREEAM. Addressing wellbeing will not be an optional extra or an additional consideration but part of one of the most widely used certifications in the world. Globally, there are more than 544,700 BREEAM certified developments worldwide and over 2.2 million have registered for assessment since it launched 26 years ago.
So how will we deal with the additional criteria WELL brings (there are a total of 105 features that need to be applied to each building project)? And how will we embed delivering wellness into our work? We see some changes taking place. The whole team will need to sign up to a shared vision for the performance of the building because every profession will have a role to play in designing for and enhancing the wellbeing of occupants throughout the building's life.
There will also need to be more collaboration between architects and engineers from the very start of a project because the design phase becomes the critical success factor. Time will be needed for engagement with the users of the building and testing and modelling to address the new elements and incorporate features in an effective way. Once the project has been delivered, and especially while WELL is in its infancy here, teams should actively encourage post-occupancy analysis, so we can see how buildings perform in reality and transfer learnings to future projects.
WELL puts the emphasis on the human element. We are confident this is going to change our industry for the better and designing for wellbeing will become second nature in the not too distant future. Over 120 projects encompassing more than 25 million ft2 have registered or certified through WELL globally so far. This is just the beginning.
Michael Dariane is a senior sustainability consultant at Hilson Moran