The UK must look overseas for solutions to its housing crisis if it wishes to succed, writes Peter Vaughan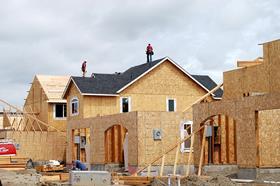 Boris Johnson's aim of stimulating house building in London is laudable and he's right to include financial incentives to help home-buying while acknowledging the risk that subsidised development may sustain land prices. However, ultimately it will prove difficult to buck the market trend whereby developers go to the Far East to sell off-plan for an initial return on expensive land.
The UK doesn't currently have a solution to solve its housing crisis and it must look to overseas models and namely the private rented sector. Major investors are increasingly acknowledging this and will gear up to build, own and let more housing. While there may be a buy-in, equity share or release options over time, it is the private rented sector that will accommodate the majority of people who want to live, work and spend money in the capital – we will see a major shift towards private and affordable rented, rather than private and affordable ownership – it is the end of the Englishman's castle as we know it.
Peter Vaughan, director, Broadway Malyan