Business leaders, with their reputation for cutting through problems, have an important role to play here in pushing ministers to take a more active role
"When you're fleeing your home, looking after your safety and looking after young children, you don't think about visas. We need to get them over here and we need to look after them." These are not the words of a spokesperson for the UNHCR or the Refugee Council on behalf of Ukrainians fleeing their war-torn country – this was Steve Morgan, founder of housebuilder Redrow, talking to the BBC earlier this week.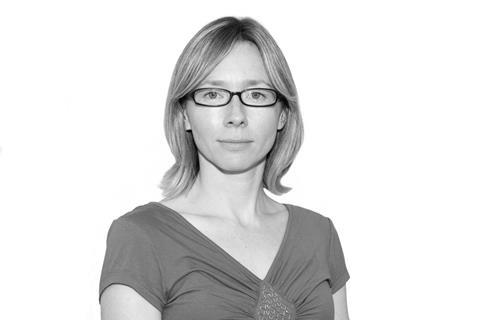 He used his television interview to criticise the government's slow response to the biggest movement of refugees since the Second World War, and he set out what he personally wants to do to help in the face of so much suffering.
Having made his fortune in housebuilding, Morgan is now a philanthropist and his latest pledge is to meet the cost of bringing 1,000 Ukrainian refugees to the UK. And he's not alone. Many others from the business community want to help, as seen by the consortium of 45 big companies, including the likes of M&S, telling the government at the weekend that they would hire refugees.
In the built environment, architects seemed to lead the way last week with practices offering placements. HLM was one such firm and has since been contacted by individuals looking for work through the website hireforukraine.org, while staff are volunteering their homes. Their managing director, Karen Mosley, said: "We are currently trying to match and connect all of this together. There is a solution here that should bring sanctuary and benefit for everyone."
Contractors too are getting involved. McLaren's chairman, Kevin Taylor, has written to the government and is working with a labour firm to co-ordinate jobs for Ukrainians.
Taking action in whatever way you can is one way to channel feelings of despair into something constructive
Cynics would say this is just an opportunity for employers to plug gaps in the labour market. True, the recruitment crisis is causing real headaches in the UK – the consortium of 45-plus firms led by entrepreneur Emma Sinclair admitted as much when it said there are 10,000 jobs that need filling.
Others might question whether jobs should be a priority for a humanitarian crisis of this scale, or point out that many Ukrainians of working age are busy protecting their country – in fact, some UK construction sites are seeing workers return home to fight. We should all be mindful that since this war began on 24 February each day is for many a matter of life and death, and there are people in this country with colleagues, friends and family in harm's way.
> Also read: Ukraine: a tragedy and crisis beyond belief with an impact felt all over the world
But it should also be possible to do what you can to help, and if you are an employer then offering a job is an obvious way to do that. Yes, doing the right thing may also benefit your business, but do the two have to be mutually exclusive?
Of course, in every boardroom the risks of the war in Ukraine to the bottom line are being analysed carefully and dispassionately. There are those who have had to pull out of Russia, a painful decision for Aecom, T&T and Foster + Partners to name just a few.
Coming on the coattails of the pandemic, this war brings yet more unpredictability, making inflationary pressures on materials and labour even worse and raising the prospect of a European recession. Anxiety over energy prices is now off the scale as the world realises what it means for Russia to be its third-biggest oil producer and its second-biggest gas supplier. One boss said a nightmare scenario he keeps playing over is Putin deciding to cut off its gas to Europe.
Boris Johnson is expected to reveal his new energy strategy imminently, with a reported focus on renewable wind and solar power as well as more nuclear plants and potentially more drilling in the North Sea. Self‑sufficiency and reliability of supply now trump all other considerations, but where this leaves the net zero agenda and the pressing need to insulate our homes, which face average energy bills of over £3,000 later this year, is still in the balance.
All of this turmoil makes the world feel out of control, and individuals powerless as once again we witness an authoritarian regime invading a sovereign European country. But taking action in whatever way you can is one way to channel feelings of despair into something constructive and meaningful. And right now there is a groundswell among the British public and business community to go beyond virtue-signalling and be part of a national effort to help. Just look at the huge response to the Homes for Ukraine scheme, which in the first hour of launching had so many people volunteering spare rooms that the website crashed, and 89,000 signing up within the first day.
The government has been woefully slow to catch up with the public mood – at the weekend under the visa scheme for those with family members in the UK only 3,000 had been issued. Now ministers say there will be no limit on numbers, but still not everyone is happy with the process. Business leaders have a reputation for cutting through problems, calling out red tape and generally bashing heads together to find commonsense solutions. Let us hope that over the coming weeks they persuade ministers to take a more active role in co-ordinating resettlement efforts and helping to match those in need with the people and companies offering support. It will not be enough, but it will be something.
Chloë McCulloch is the editor of Building
Building's print and digital edition is out today
>> Click here for all digital editions