Firms already taking up carbon-reducing policies have found a wealth of advantages beyond helping the environment. Those waiting until government legislation comes in may miss out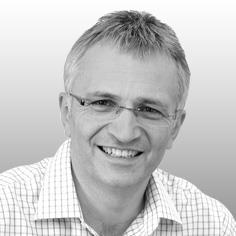 The Infrastructure Carbon Review (ICR), carried out by the Treasury's Infrastructure UK unit, is a road map for saving up to 24 million tonnes of carbon emissions and £1.5bn per year through the more sustainable construction and operation of the UK's essential infrastructure. It sets out a series of actions for government, clients and suppliers to take carbon out of infrastructure, and makes the link between lower carbon and lower cost.
But the ICR is just as important to businesses at the start of their green journey, as to those that have already embraced a low-carbon future.
At the risk of blowing our own trumpet, Skanska has been on its own low-carbon journey for many years now. Initiatives such as our Journey to Deep Green and the industry-wide Supply Chain Sustainability School have helped us to reduce carbon (and costs) in our own business as well as for our customers.
The ICR is an opportunity for us to benchmark how far we've come and to understand the context of where we're going.
By creating the ICR, the government has provided a common standard that everyone can understand and work towards. With more of a masterplan, we can bring developers, contractors and the supply chain closer together more easily. It should see standards rise across the industry.
We find that strong green credentials also help us attract the best talent into our company - it's increasingly important to people that their employer has values they relate to
The ICR and Skanska's sustainability culture sit side by side. It helps us to reinforce the message we give to clients that being greener is better. We know that sustainability has helped us differentiate ourselves in the marketplace and win projects like Brent Civic Centre (the UK's greenest public building), and I expect that to grow. If ICR has encouraged others to build and procure in a more sustainable way, and experience the benefits that we have, then we should call it a success.
The review focuses on carbon reduction, which improves the environment, but the associated innovation is perhaps more important. A low-carbon perspective changes our thinking. Frequently, we end up with more efficient or cost-effective outcomes as a result.
There are also side benefits. By insisting that everyone with a company car or car allowance drives a greener vehicle, our employees have benefitted from low-carbon tax breaks. When we benchmarked this in 2008 we showed that the company saved £1.2m a year in fuel bills.
Recent evidence from the World Green Building Council report Health, Wellbeing and Productivity in Offices: The Next Chapter for Green Building highlights that greener buildings are healthier buildings, with happier, healthier and more productive people inside them.
We find that strong green credentials also help us attract the best talent into our company - it's increasingly important to people that their employer has values they relate to.
One of the challenges of a low-carbon future is finding a common metric by which to measure carbon reduction - a carbon counter equivalent to the energy efficiency scale on our white goods. The better we communicate success in reducing carbon, the more successful we will be, I believe.
The economic upturn should release funds for greener projects, but there is always the danger that the industry will revert to its pre-recession, pre-lean, pre-sustainability ways as the market heats up. Sustainability is usually about a holistic approach, which we must strive hard to maintain.
Growth also has the potential to unlock financial innovation. We saw a very positive response to our first "green bond" earlier this year, proving that there are investors who see value in green development projects. Green contracts, which provide more clarity on when the financial benefits of a sustainability project are realised, will help to build trust in low-carbon projects.
My advice to those at the start of the journey is to embrace it early and go at your own pace. But if you wait until government imposes legislation, you will lose out.
The Infrastructure Carbon Review One-Year-On conference
The Green Construction Board is hosting its Infrastructure Carbon Review One-Year-On conference on 27 October, an event designed to help construction business leaders make the link between lower carbon and lower cost. The conference is designed specifically to explain the business and commercial benefits across the industry of embracing the principles of the GCB Infrastructure Carbon Review which was launched at the end of 2013. New construction minister Nick Boles will speak alongside Infrastructure minister Lord Deighton, Green Construction Board industry co-chair; Skanska UK chief executive Mike Putnam; and chief construction adviser Peter Hansford.
27 October 2014, 09:50 - 13:00. Registration from 09:30.
Department for Business, Innovation and Skills' Conference Centre, 1 Victoria Street, London, SW1H 0ET.
Mike Putnam is the president and chief executive officer of Skanska UK