Government has some critical lessons to learn from the 2008 crash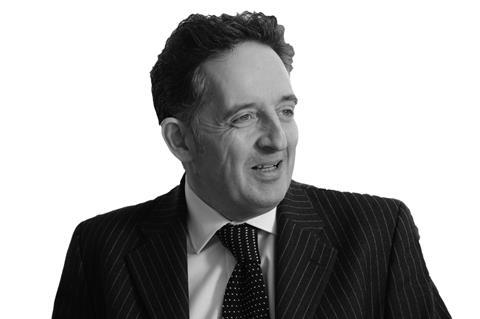 I am writing this column from home on day one of social distancing. Naturally we are all hoping that this will be a temporary blip. That the pubs and clubs will be open in a few weeks' time and that investor-driven industries such as construction will be able to see through the short-term turbulence to a bounce-back later in the year.
However, I have just read the Imperial College paper that models various responses to the virus, such as shutting schools and colleges and self-quarantine. It sets out in stark detail the necessity for such measures and the very positive impact that they are expected to have – reducing both death-rates and pressure on intensive-care units.
The other key insight from the paper is that the virus will not go away quickly. Infection rates have fallen in China because of extreme suppression measures which have included the isolation of whole city populations. When business as usual returns, it is likely that covid-19 will return as well.
A war is long haul punctuated by a series of battles. Wars take years
When the fight against covid-19 is described as a war, it is likely to be an accurate description. A war is long haul punctuated by a series of battles. Wars take years.
One of the scenarios that Imperial College has modelled is a one to two-year period of disruption, characterised by on-off periods of lock-down and business as usual as the impact of the virus waxes and wanes. How do you manage a business or an economy when market conditions are so volatile and uncertain?
The first priority of course is that we keep our people healthy and in work. This feels like a short-term response but may well become business as usual if the experts at Imperial are right.
It has been very encouraging to see construction firms and their trade bodies responding quickly with a proactive line on necessary steps to keep sites open. Lessons taken from what has happened in Italy have informed thinking on health protection for workers. Measures that enable people in all occupations to continue to work – adapting for example site practice to minimise contact risks – will be essential if we are to continue to build.
The second priority – business continuity – is equally urgent. Cash could stop circulating through the sector within weeks.
It is important to recall that, in the immediate aftermath of the 2008 financial crisis, nearly 70% of construction business failures occurred as a result of either reduced cashflow, a reduction in workload or as a consequence of a slowdown in the wider economy.
Through a lethal cocktail of work stopping on sites and the hold up of money within the supply chain, untold damage was done to industry capacity – damage that still affects the sector. How the industry allocates the risk and pain of covid-19 disruption is beyond the scope of this piece, but equally must be addressed quickly so that businesses can concentrate on fighting the virus rather than each other.
Good thinking gets overtaken by events and a defining and bluntly applied policy such as austerity or bail-out will have many unintended consequences
The area that I am interested in is the planning for long-term recovery. This may feel perverse given that the crisis has barely started. However, lessons learnt from 2010 remind us that good thinking gets overtaken by events and that a defining and bluntly applied policy such as austerity or bail-out will have many unintended consequences.
Those with long memories will recall that public investment increased in the immediate aftermath of the 2008 financial crisis as two years' investment in social infrastructure and housing was rushed out in 2011.
The policy had the desired effect but was deemed unsustainable – public and private investment both crashed, and the industry shrank by a total of 20% between 2007 and 2008. At the same time, housing starts fell by 60%.
Had the government of the day taken a strategic approach to investment in housing and construction, it could have supported the sector, turning every £1 spent into £2.84 of total value to the economy, easing the housing shortage and creating valuable assets as well that later could have been sold off at a profit..
Such are missed opportunities.
This time the opportunities and challenges are very different. Borrowing is cheap and is politically popular. Construction is seen as part of the solution to levelling-up.
The housing crisis, concerning both the availability of new build and the safety of existing home just won't go away. Even the head of the Office of Budget Responsibility thinks that it is time to turn up the borrowing taps.
However, the sustained and repeated negative impact of covid-19 shutdowns is very likely to sap the confidence of the construction industry and its investors. Shares in UK housebuilders have fallen by around 50% in the past month and show no sign of finding a floor.
Perhaps it is time for the government to become the buyer and owner of last resort
If Britain's housebuyers have put their plans on hold, and housebuilders are not going to build, then who can break the logjam? Perhaps it is time for the government to become the buyer and owner of last resort.
Now is the time to learn the lessons from 2008. Just in the way that the public purse is already supporting our stricken consumer-facing industries, soon it will be necessary to stand behind the UK's investment industries.
The difference is of course that underwriting construction will deliver valuable assets as well as sustaining important businesses and scarce skills.
No government wants to buy and build houses. Neither does it want to bail out banks or airlines. It certainly doesn't want to manufacture ventilators.
These are all examples of imperfect decisions driven by events that eventually deliver long-term benefits. By making the case to keep building early, clearly and loudly, even in the midst of a crisis, I would like to think that, as an industry, we can help the UK to keep investing in our future, even as it seems so uncertain.
Simon Rawlinson is head of strategic research and insight at Arcadis