Rudi Klein argues that, 25 years after the Construction Act passed into law, it's time for a new one to finally straighten out payment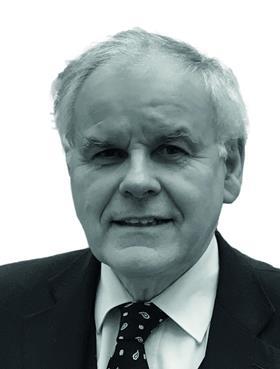 It's now 25 years since the Construction Act received royal assent. I believe we are now due new legislation to curb continuing payment abuse and to fill the gaps left by the original act and its amendments. At my last count the past 15 years have witnessed about 30 reports, initiatives, codes, charters and even regulations to address some of the longstanding problems. None of these have made a significant difference.
In 2014 the government – through its offshoot the Construction Leadership Council – launched the Construction Supply Chain Payment Charter. This was backed, rather naively, by some industry bodies such as Build UK but has become wholly discredited. The charter promised 30-day payments by 1 January 2018. We're still waiting.
Let me first provide some context for my proposal. The government is exhorting the industry to build back better, faster, greener and safer. All this demands a massive investment in higher-level skills, new technologies and innovative products. But, at this juncture, we are stepping into the realms of fantasy. The bulk of this investment is expected to come from SMEs in the supply chain, which are facing unprecedented cost pressures.
Firms are having to soak up unaffordable hikes in professional indemnity insurance cover, the adverse impact on balance sheets of the new reverse charge VAT, and unrelenting materials price hikes (according to IHS Markit we have witnessed the steepest increases in purchasing prices since August 2008). Insolvency specialist Begbies Taynor is warning that the number of financially distressed firms has risen by 50% over the past year. Firms are struggling to resource the increased workflow as we gradually emerge from the pandemic.
The government should now be acting with some haste to improve cash flow security. But what do we have instead? Some measly words in the construction playbook, yet another best-practice tome for government procurers: "Suppliers should invest in automated, digital payment and contracting systems and processes. Digitisation will improve […] payment performance." These flimsy words will not change anything.
The government should now be acting with haste to improve cash flow security. But what do we have instead? Some measly words in the construction playbook
Government clients should be required to use a digital platform (such as that provided by Oracle) to facilitate direct payments from clients to all supply chain firms. It's time to dump the age-old and inefficient process of ever-slowing payments having to cascade through myriad contract layers.
A few pages further on in the playbook – as if inserted as an afterthought – is a reference to project bank accounts (PBAs). Some major contractors did their utmost to erase the reference to PBAs even though, to date, PBAs have proved to be the most effective mechanisms for shortening payment times and enhancing payment security.
The policy remains that government procurers must use PBAs unless there are "compelling reasons" not to do so. The Cabinet Office has abjectly failed to police implementation of the policy. It no longer maintains data on the use of PBAs although it is estimated that so far about £30bn of government work has been paid for through PBAs.
After an inquiry into the practice of retentions and a follow-up consultation (which closed three-and-a-half years ago), the business department has sat on its hands. The consultation responses revealed that the overwhelming majority want retention money protected in a ring-fenced deposit scheme. Alongside this consultation was another on the Construction Act. This raised significant concerns over the cost of adjudication and the clunky payment provisions – but any action from this consultation is now unlikely.
So, here's my wish list for a new Construction Payments Bill:
Use of PBAs to be mandated for projects over £500,000 (following the example recently set by Queensland in Australia) unless the client has instigated a regime of direct payments.
Retention money to be protected until such time as a viable insurance alternative has been devised.
Payments to commence from offsite activity including any early design work.
The Construction Act to be amended to simplify the payment provisions so that there is just a payment claim and a pay less notice; and to specify that pay less notices must be issued within 14 days of the due date rather than up to a date just prior to the final date for payment.
Pay-when-paid clauses – which are now allowed when there is an upstream insolvency – to be outlawed.
Payees to be entitled to opt for low-cost adjudication for disputes under £100,000.
A statutory role of construction payments regulator to prepare a fair payment code with powers to penalise breaches of the code.
Unless the government is prepared to bite the bullet and transform a payment regime firmly rooted in the early 19th century, the industry is condemned to churn out a product of poor value and below-par quality. Building back better, faster, greener and safer will end up as yet another hollow and meaningless aspiration.
Professor Rudi Klein is a barrister and director of Kleinlegal. He drafted the Aldous bill on retentions and a private members bill on project bank accounts for Debbie Abrahams MP, and is a former chief executive of the Specialist Engineering Contractors' Group.