Historic England chief executive Duncan Wilson explains why the government's ruling should be welcomed
The decision to throw out plans for the Tulip tower in the City of London last week was a real win for the nation's heritage. When the news appeared in my inbox last Thursday morning, I was both delighted and relieved.
At Historic England, we were always opposed the proposal, mainly because of the negative impact it would have had on the Tower of London. By rejecting plans for the 305m structure, the Department for Levelling Up, Communities & Housing has helped to protect one of the world's great historic monuments, a place that has provided a stage for our shared history for over 900 years.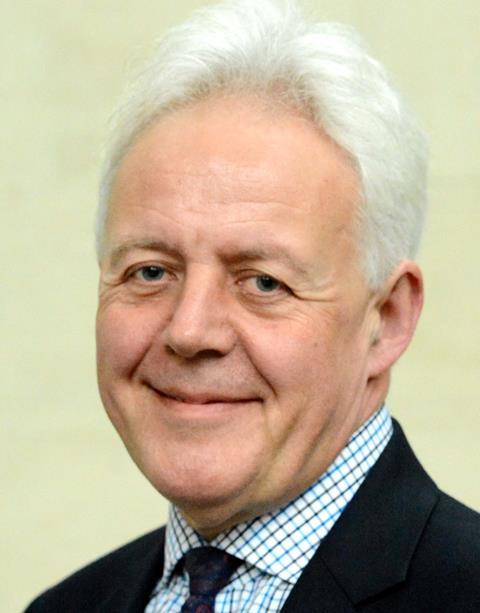 We've long held that the Tulip would be visually intrusive and highly incongruous from important viewpoints inside and outside the Tower, which would detract from the experience of visiting the site for millions of tourists and Londoners. We also argued that that it would harm the extraordinary significance of the Tower of London as a World Heritage Site, and therefore the proposals ran contrary to local and national planning policies. Fortunately, the planning inspector David Nicholson came to similar a conclusion.
It's not Historic England's role to stop development in London, but to ensure that new buildings and structures don't harm the special character of our wonderful capital. There is a sensitive balance between the modern skyscrapers of the City cluster and the Tower of London, and this would have been disrupted by the Tulip. In line with our own analysis, the inspector was critical of the quality of proposal's design, concluding that it showed a broad disregard for the historic environment and that it would cause harm to the World Heritage Site.
The rejection of the Tulip shows that the implementation of heritage policy through the planning system is the right way to protect World Heritage Sites. WHS policy in London has been strengthened recently in the mayor's London Plan, which Historic England supported.
This decision is a positive demonstration that the planning system can protect World Heritage Sites, and that the new London Plan provides a more effective framework for considering heritage impacts particularly in relation to tall buildings.
We didn't make a case against the Tulip on environmental grounds and the amount of carbon which its construction would release. However, in the context of the climate emergency, the acknowledgement that embodied carbon and the carbon life cycle of buildings are important planning considerations is something that we welcome.