The current focus on Energy Performance Certificates is a distraction from the vital monitoring that's needed to reveal how buildings perform when people are actually using them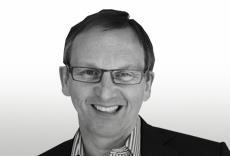 For the past 10 years or more I have been driven by the mantra: if you can't measure it you can't manage it. This applies to every key performance indicator linked to the built environment sector, with energy arguably being the most important. It is for this reason that I consider it essential that the government mandates the use of Display Energy Certificates (DEC) for all buildings as a vital first step to cutting carbon emissions.
The DEC provides an up-to-date snapshot of how well a building is performing, based on actual energy consumption, unlike its poor relation the Energy Performance Certificate (EPC), which provides a theoretical rating based on assumed patterns of use and occupation and can be up to 10 years old.
Landlords need to be aware that the Energy Act 2011 proposes to make it unlawful to lease residential or commercial buildings with an EPC rating of F or G from April 2018. In addition, there is a requirement for all new-build domestic to be zero carbon from 2016 and for new build non-domestic to be zero carbon from 2019. However, the biggest challenge, especially for landlords, relates in particular to the UK's ageing property stock, not built for a world of high energy prices and carbon reduction targets.
Performance gap research has demonstrated that design targets are missed by between 20% and an astronomical 500%
About 80% of the properties that exist today will still be here in 2050, so in the run-up to the 2018 change landlords need to understand the scale, nature and cost of the various interventions that will be needed to update properties now. And that means learning in more detail about how properties actually perform in use. A one-size-fits-all approach will not work and landlords will need to develop an evidence-based approach, backed up with a robust whole-life cost database for their properties. Smart landlords will be using sensors to monitor energy use against temperature and other indicators such as relative humidity, to identify whether the source of any inefficiencies is due to the building fabric, equipment, maintenance regime or indeed the behaviour of occupiers.
Property developers and landlords also need to ensure that their design, delivery and maintenance teams ensure that the health of the occupants are also considered. For example, recent research shows that many - if not most - of the mechanical ventilation and heat recovery units installed in recent times are underperforming, which is seriously bad news for the occupants.
It is most certainly not right to assume that all "modern" property will achieve a good performance in use just because it has a good EPC rating or BREEAM design rating. Even the highest spec builds with energy efficiency in mind may not be performing as expected. The limited performance gap research available has demonstrated that design targets (and we must remember that EPC is a design tool) are missed by between 20% and an astronomical 500%. We must stop assuming that sustainability-minded design and construction methods are the whole story. Buildings need to be monitored and evaluated for performance once occupied. Only then is it possible to gain a clear picture of the performance in use and capture the learning for future designs.
The property sector needs to move from making procurement decisions based on design tools (eg EPC), capital cost and payback time to making primary decisions based on the performance in use (DEC) and "whole-life costs", backed up by an assessment of the return on investment.
In turn, as attitudes and understanding begins to evolve around performance in use and whole-life costs, the construction industry (and here I include clients, designers and constructors) will become more focused on delivering buildings that perform sustainably ie, environmentally, socially and economically.
George Martin is professor of low impact and sustainable buildings and business affairs director at Coventry University