Norman Foster's Willis Faber building in Ipswich is a triumph of modern design, says Andrew Pryke. The Prudential office in London, however, is a crime to urbanism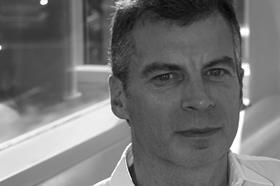 Good architecture can only be appreciated by actually experiencing the wonder it gives while absorbed in its space. Classically, "Commodity, firmness and delight", and more recently, "God is in the details" have been benchmarks for measuring perfection. One building that meets these criteria is the pioneering Willis Faber office building in Ipswich by Norman Foster (Ipswich being my town of birth, this building has given me much pleasure as both an observer and a user).
A kidney-shaped plan maximises its site coverage. A central cascading bank of escalators draws one to the roof, encouraging all to venture towards the natural light. An innovative (at the time) hi-tech smoked brown planar glazing facade reflects the historic buildings around. At night, all is revealed when this facade "disappears" laying bare its bold yellow and green interior with a mirrored ceiling.
It is truly sustainable, being both energy conscious, and creating a sense of a democratic community. A swimming pool, rooftop restaurant and a lawned roof garden are provided for staff to relax, away from the tension of the insurance markets. It is a testament to its design that 40 years on, it still looks in pristine condition. Fitting well into this historic town, it should be heralded as a triumph of modern design. It is well-deserved of a grade I listing and should be a lesson for the simplicity of office design for today.
In contrast, a "blunder" that I used to experience day-in, day-out on my walk to work, is the Prudential office building on the corner of Euston Road and Tottenham Court Road in London. Of a similar age and scale to the Willis Faber office, its aggressive, fragmented facade with "mirrored" glazing is crude and impersonal.
Planters surround its base as if to keep observers from taking vengeance against this crime to urbanism, a lost opportunity to celebrate one of the key intersections in our capital. A saving grace at night time is that you don't see it. It's probably good that its designer remains anonymous. Demolition looms, one hopes.
Andrew Pryke is managing director of Bam Design and Bam director for BIM
WONDER
Designed in 1970-71 and built between 1973 and 1975, the Willis Faber building in Ipswich was designed by Norman Foster. It was declared a grade I building in April 1991, and was the youngest building to be listed, at the time.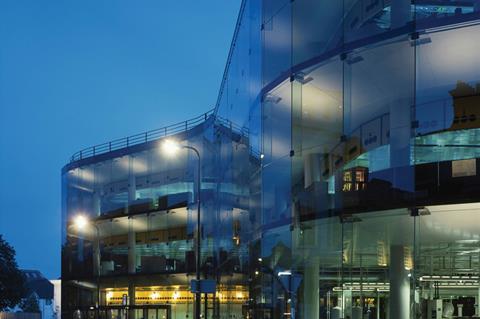 BLUNDER
250 Euston Road was built in 1981 by developer Greycoat. Initially a Prudential HQ, it now houses a wide range of speculative tenants, including University College Hospital education centre. Its mirrored facades are indicative of the glossy eighties US office style. It sits on the site of Euston Plaza, an as yet unrealised plan for the part-pedestrianisation of one of central London's busiest junctions.