Colin Morrell's head is turned by a couple of office buildings, but while PwC's HQ stands out for its design and sustainabilty, the Ark in Hammersmith should sink without trace
My wonder is the new head office of PwC, which is located at 7 More London, close to Tower Bridge.
The building is the last and most refined puzzle piece to complete the More London development by Tower Bridge. It has glazed, symmetrical office wings that open out onto the river. It also has an internal, circular space for the main reception.
From the front there are three elevated curved bridges connecting the two wings at different floor levels. It was clear that PwC wanted to use this building to stand out, by combining quality design with sustainability as an exemplar "business of good practice".
At design stage the building was awarded BREEAM "outstanding" and since the office opened in 2010 it is likely to keep its rating.
Another example of an eye-catching building is The Ark in Hammersmith - but this is my blunder.
It is visible from the A4. The building was built in 1992 and underwent major refurbishment in 2007 and 2008. Since then the office complex has been occupied by GE although it has struggled to attract customers over the years. The design of the building has a lot of contrasting features - a bit of a mess, in other words.
From the outside the round shape of the Ark is strikingly visible although one side of the facade is partly carved out, making the building look unfinished. The peak of the Ark is a square concrete tower clashing with the dark glazed skin of the building. Although the "hull of the ship" was designed with a number of ecological features, it is now proving a difficult and costly exercise to combine functionality with aesthetics and sustainability.
WONDER
7 More London Riverside was designed and developed by BDP, Foster + Partners and Mace. The building has been fully occupied since May 2011. The 10-storey, 60,000m2 building incorporates 48,000m2 of office space located above ground floor retail units and accommodates about 5,500 staff.
BLUNDER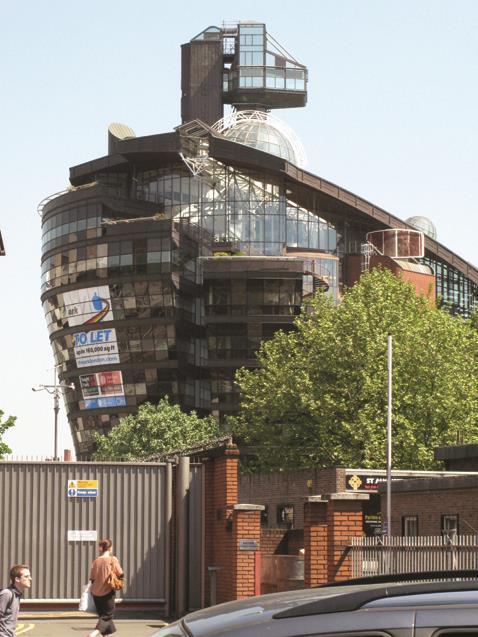 The Ark, so-called in reference to its boat-like profile, was designed by architect Ralph Erskine for Swedish developers Ake Larson and Pronator. Construction of the 10-storey, 167,900ft2 office building was completed in 1992. A £20m conversion was carried out by architect DNA following the sale of the building in 2006.
Colin Morrell is chief executive of construction consultant Appleyards