Lytag's Gareth Moores thinks Salisbury's Bourne Hill Offices are a perfect blend of old and new, but Oregon's Portland Building is a lumbering pseudo-historical eyesore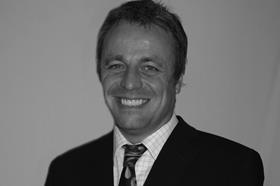 At Wiltshire council's Bourne Hill offices, the project team has added a modern extension to the existing 1670 Grade II* listed Bourne Hill House with impressive results.
Functionality is at the heart of Bourne Hill House with 2,600m2 of open plan office space. It overlooks the house's scenic gardens, through glazed elevations that provide enviable views for the council's employees. From the outside the building is striking, particularly where the two parts of the building come together, with the tall glass windows of the new framing the brickwork of the old.
Not only is this building architecturally impressive but it is also notable for its engineering. The combination of the age of the existing building coupled with the delicate wooded location meant that this was no easy feat of construction. However, engineering firm Adams Kara Taylor II has incorporated the new wing in a way that leaves it sitting perfectly in its surroundings.
A durable, low maintenance building, the Bourne Hill offices have also achieved a BREEAM Excellent rating, and incorporate a green roof. As a result, this development not only combines nature with engineering old and new, but it does so with minimal environmental impact.
By contrast, the Portland Building in Portland Oregon is cited as an icon of postmodern architecture, shunning functionality for ornate detail. The issue though, is that there is nothing ornate about it. A lumbering, square building with small windows and a pseudo-historical finish, in 2009 it was voted one of America's most hated buildings.
The Portland Building also has many structural failures, with remodelling necessary just a few years after completion. At a cost of $29m in the late seventies, Portlanders will probably not think it money well spent.
Gareth Moores is managing director at Lytag
WONDER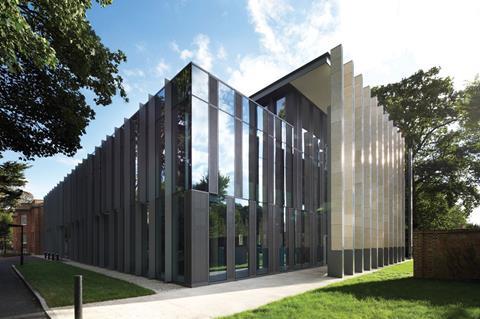 This glazed building was designed by architect Stanton Williams as an extension to the original council offices and to achieve a BREEAM Excellent rating. It has 2600m2 of flexible open-plan office space and won a RIBA Award in 2011.
BLUNDER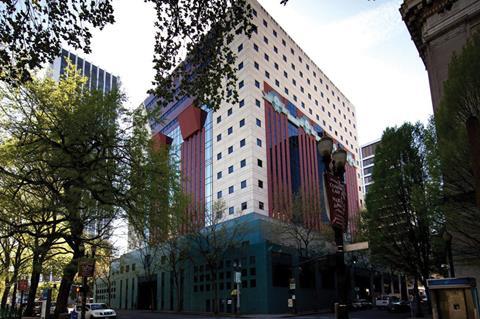 The Portland Building, which houses several municipal departments, opened in the early eighties. It is seen as one of the first major postmodern buildings in the US and was in contrast to the glass and steel structures that dominated most commercial districts.