Greg Lomas marvels at 18th-century stone shelters in Italy, but derides a restaurant in south-west Africa
At Foster Lomas we are known for exploring the local architectural language. So in researching designs for Pollinaria, an artists' hub near Rome, we were delighted to find the structures called tholoi.
These buildings are rustic shelters that are built using a technique similar to dry stone walling, but which twist up into domes. They have been in the Italian countryside for centuries and are very beautiful and functional - some of them are even two storeys high. They are very delicate and not many have survived intact. The government is trying to restore some of them.
We are hoping to incorporate designs inspired by these structures into the Pollinaria project as part of an effort to weave together old and new buildings on the site.
This relates to another project that we have worked on, this time reflecting a complete failure to tap into the local vernacular. It's a restaurant in Namibia, which is shaped like a ship and, appropriately enough, called The Wreck. It's got portholes and a prow and everything.
Apart from being simply horrible to look at, The Wreck is an example of bad environmental design: like much of the architecture around here, it's very Mediterranean in style and is badly ventilated.
The problem is that airtight buildings are inappropriate for the constant 80% humidity on the coast in this part of the continent. It would be unbearable inside many of them were it not for air conditioning. And there is a lot of that in this part of the country.
When we came to designing our Vogelstrand House nearby, it was inspired by the air-permeable, local vernacular. We also used eucalyptus wood, which is very hard wearing and doesn't rot. There's more to vernacular architecture than simple aesthetic considerations.
Wonder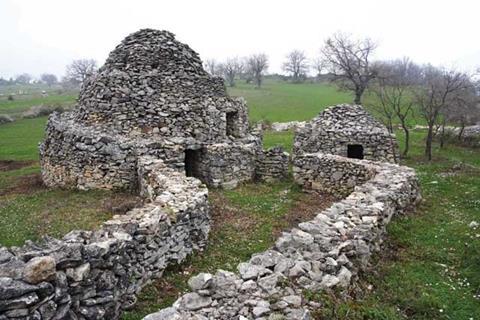 Blunder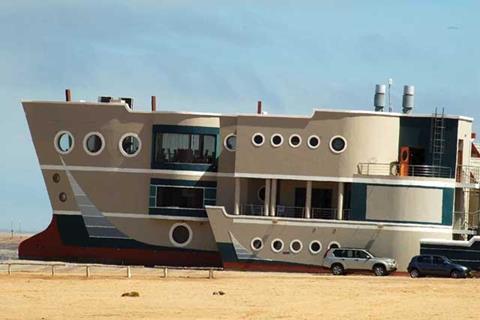 Greg Lomas is co-founder of London architect Foster Lomas