Ian Blacker delights in the inclusiveness of Mies van der Rohe's 1929 pavilion, but flinches while walking past the clumsy St George Wharf riverside housing tower
For most people, enjoying a building is a transitory experience - it's about the initial impression, passing view and the feelings that it inspires. A particular building may or may not be a wonderful place to work or live, but only a select few get to experience that.
For these reasons, my wonder is the German pavilion that modernist icon Ludwig Mies van der Rohe built for the Barcelona International Exhibition in 1929 as a temporary structure, demolished afterwards and rebuilt more than 50 years later.
It has never been used (not even for the exhibition itself), but then it wasn't meant to be. It was meant to be seen and walked through, to be an exhibit itself. The walls and columns, arranged on a marble podium, flow into each other, creating a seamless open-plan space of glass, stone and steel. It's only later that you notice the strict grid ordering and how the planes are dealt with. Alongside sits a shallow pool, reflecting the geometric shapes and the sky. After the indulgence of Gaudí, its elegance and simplicity calms and delights in equal measure.
My blunder is chosen for similar reasons. I'm sure the residents of St George Wharf Tower in Vauxhall love their homes overlooking the Thames, but from the outside, passing by, it seems a spectacularly clumsy set of buildings determined by principles other than architecture. Of course, it is an easy target - whether it's the glazing, butterflied roofs or the lumpy half-pyramids. But, more than that, it seems symptomatic of much riverside residential development of the past couple of decades. As you walk along the river you can pick the year of development by the prevailing style - each features that year's "must haves".
There are many examples across the country of excellent residential buildings. What is it about being by water that leads to a failure of the senses?
Ian Blacker is head of planning advisory services at John Rowan & Partners
WONDER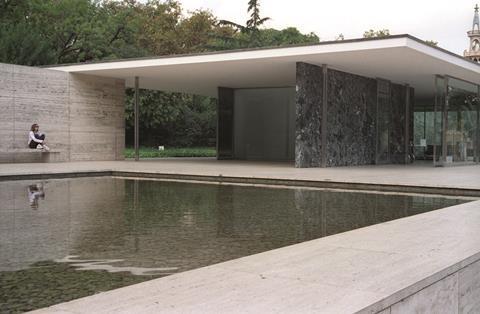 The Barcelona pavilion was designed by Mies van der Rohe as the German national pavilion for the 1929 Barcelona international exhibition. The same mix of minimalism and spectacular can be found in the furniture specifically designed for the building, including the iconic Barcelona chair.
BLUNDER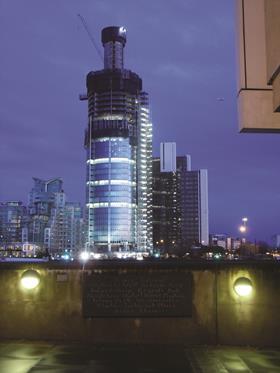 St George Wharf Tower, also known as the Tower, is a residential skyscraper under construction in Vauxhall, London, as part of the St George Wharf development. When built, it will be 181m tall with 49 storeys, making it the tallest residential building in the UK. The architect is Broadway Malyan and completion is due in 2013.