Mark Legg is mesmerized by the fusion of old and new at King's Cross but finds Croydon's 'formidable' Lunar house an undignified example of modernist architecture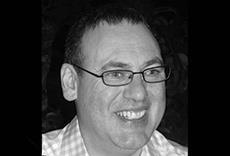 King's Cross Station is now London's finest example of old and new architecture meeting seamlessly. It symbolises the intricacies of a modern world city. Architect John McAslan spent 15 years on the redevelopment of the station, which was completed last year, and the time spent does not go unnoticed.
A highlight is undoubtedly the striking new Western Concourse, joined to the western side of the grade I listed Kings Cross train shed. The semi-circular building is Europe's largest single span station structure. Its steel tree forms columns that leap up, and hug the ceiling. The effect is utterly mesmerising.
I urge anybody who hasn't visited King's Cross since last March to do so. Lewis Cubitt's 163-years old design has been elegantly preserved, but cleverly complemented with outstanding 21st-century architecture.
As a true fan of modernist architecture I feel a twang of guilt in selecting a modernist building as my blunder. Lunar House in Croydon, was completed in 1970, and now houses the UK Border Agency Headquarters.
It is imposing and "formidable", but sadly in a rather undignified way. Along with its twin, Apollo House, the building overshadows the surrounding East Croydon architecture, and its rectangular T-shape makes it hard to miss, and all the more overpowering. What could have been a modernist great in Croydon, the UK's answer to Manhattan at the time, is something of a let-down. It is my blunder because the architecture of Lunar House is uninspiring and lacks vitality.
Mark Legg is business development manager at Crofton Design
WONDER
At the time of its creation (1851-2), Lewis Cubitt's station stood alongside Euston, Victoria, Waterloo and the other great terminus stations of the capital as the gateway to London. The new concourse, designed byJohn McAslan and built by Vinci, opened to the public in March 2012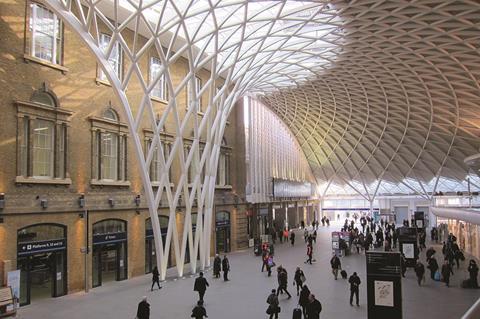 BLUNDER
Lunar House in Croydon, south London, is the home of the UK Border Agency. The 20-storey office block was completed in 1970. Lunar House and its neighbouring sister-building, Apollo House, have both served as government office buildings since their completion.