Simon Gill considers running for the Scottish Parliament, just so he can work in Enric Miralles' building, but feels that Renzo Piano Workshop's Central Saint Giles is off key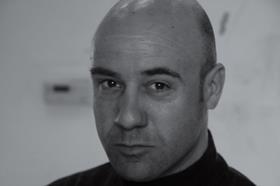 So far, the 21st century has not produced a better building in Britain than Enric Miralles' Scottish Parliament in Edinburgh. As a whole, the building's interior is a labyrinth of benign strangeness where, exploring, one comes upon extraordinary rooms, including the great debating chamber. It is difficult to conceive of a space more conducive to reasonable discussion, in contrast to the confrontational dog pit that is the English House of Commons. Most potently symbolic is the landscaped connection to Arthur's Seat, the outcrop of rock overlooking the centre of Edinburgh. If I were Scottish, I would run for parliament just so I could work here.
Meanwhile in London, one of the most esteemed architects in the world (not least by myself, normally) has inexplicably given us Central Saint Giles, a mixed-use commercial development that dwarfs the cityscape around it. It is clad in facades that resemble giant waffles containing too much food colouring. These, we are told by the Renzo Piano Workshop, reflect the colours of the buildings around it. I am at a loss to find any facade even approaching the dayglo hues of the building in the vicinity.
There is some attempt at making a decent public space at its centre but the sheer scale of the cliff-face facades combined with the relentless homogeneity of the hard landscaping undermines any sense of place. Standing in Denmark Street, London's Tin Pan Alley, and looking down this small scale street to a vast vertical trifle of luminescent red, yellow and green, gives one the impression of experiencing a cacophonous bum note.
Simon Gill is owner and founder of Simon Gill Architects
WONDER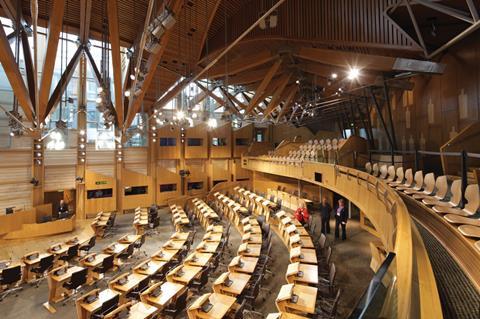 Construction of the Scottish Parliament building at Holyrood began in June 1999 and it was formally opened in October 2004. It was designed by Catalan architect Enric Miralles, who tried to invest the building with a sense of Scottish national identity by incorporating designs and materials that invoked the surrounding landscape.
BLUNDER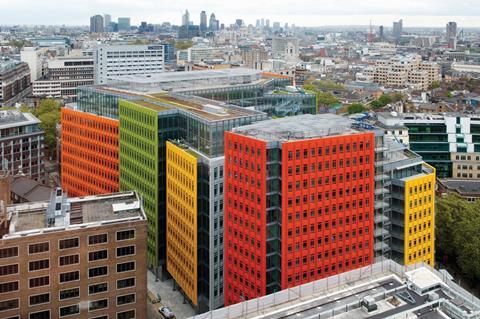 Central Saint Giles was the first building designed by Renzo Piano to be built in the UK. It was completed in May 2010.
The mixed-use scheme comprises a 15-storey residential block and a larger 11-storey commercial block, with tenants including Google, NBC Universal, and Mind Share.