Looking for positives in a crisis, home-working has some unexpected benefits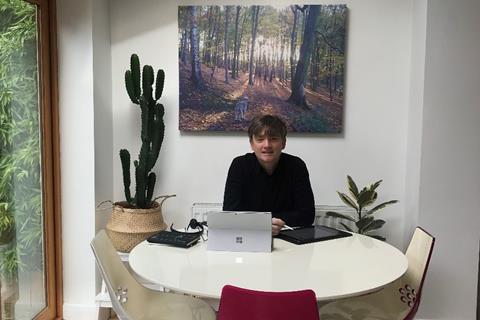 Writing today from my kitchen table, looking out on a sunny garden showing the budding signs of spring it feels surreal to think that we are currently facing the biggest global crisis since the second world war. Even writing that sentence is surreal, I can barely type the words. With the spread of covid-19 still in its early stages in the UK, it is hard to grasp or accept the scale of the impact that this virus could have.
>> The coronavirus crisis: What does it all mean?
The short-term effect on our industry has been to move to home-working. No sweat. The majority of our staff have seamlessly transitioned to this and in truth many of us have been part-time working from home for many years now. Remote desktop technology means everything works as if you're sat at your desk in the office, with all the computing power that this brings.
The video links that give us an insight into each other's homes are only serving to bring us closer together
We're encouraging activities that ensure our people feel connected and motivated, we're even having a virtual tea break – and the video links that give us an insight into each other's homes are only serving to bring us closer together. One wag has instigated a 'Through the Keyhole' type game where we guess, "Who works in a house like this?". More seriously, one colleague found the solitude of self-isolation gave him focused thinking time and his 'thoughtful design' output is the better for it.
There are inevitably a few teething problems but this week we have successfully held client meetings, design forums, and CPDs in a web environment. We're using the power of technology to ensure that projects keep moving. Modelling software is proving to be vital as we rely on the digital experience to communicate and engage with building users. So far it really has been "business as usual". In fact, I'd go as far to say that I've had one of my most productive weeks ever. Clients and colleagues have reached out, reconnecting and planning more collaboration. There's a sense that we're all in this together and that the show will go on.
The longer term economic effect of covid-19 will play out and let's hope world governments collaborate in their efforts to combat this as far as possible, but there's no doubt in my mind that it will create a huge and positive cultural change in the way we work and interact with one another.
Philip Watson is a director at HLM Architects