Codes and ratings should be voluntary as we will default to mediocrity if we try to legislate for excellence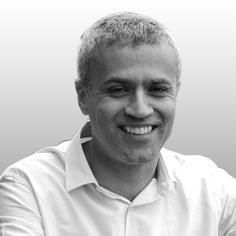 I am not sure this will mean anything to those fortunate enough to be under the age of forty. For a while at least, in the 1970s, 'Zen and the Art of Motorcycle Maintenance' was on everyone's lips and engaging, if not perplexing, many minds.
I don't claim to understand everything in Robert Pirsig's book, but one anecdote in particular has stayed with me and contained a clue to help us in a very practical matter. As a university lecturer, in one academic quarter, Pirsig decided not to give grades to his students. Who were least happy with the situation – the A-graders or the E-graders?
After a bit of time for things to settle down, the A-graders where overwhelming supportive, whilst the D- and E-graders were unanimously against it. This is contrary to what we might assume. Why? A-graders are interested, committed and want to excel. D- and E- graders cannot cope unless they know how little they need to do.
There may be a lesson here for building rating systems and building regulations, particularly as even the A-graders in our industry are questioning the delivery and value of Code Level 5, Code Level 6 and BREEAM Outstanding.
I, for one, would be very reluctant to commit to anything above Code 4 and BREEAM Excellent purely for the limitations it can place on creating and delivering a decent environmental strategy. The requirements at these high levels are too prescriptive and limiting. I am for example advising on a major development where the local authority, with the best of intentions, is requiring Code Level 5 and which is forcing a response which, in my view, is very far from ideal.
I am not sure how many will agree with me on this. In a world increasingly constrained by compliance, let's keep building regulations clearly targeted at making sure everything we build is of a decent standard, but keep all codes and ratings as voluntary. We can and should incentivise excellence. However, we will default to mediocrity if we try to legislate for it. Too controversial in the face of current government consultations on housing standards?
Pooran Desai is co-founder of BioRegional