Here is a recent judgment that highlights the proper application of the 1972 Defective Premises Act, in a charming Bauhaus setting with a marina view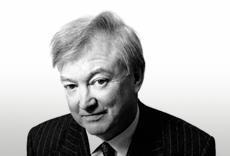 The co-founder of Skype, Niklas Zennestrom is no doubt down in the dumps about our building world. He bought a nearly-new house and soon found it was not, so he says, cracked up to be what it ought to be. So much so that he has knocked the nearly new house over and rebuilt. He is now suing the people he bought it from - and also their builder, their structural engineer, and their architect. But he has just had another setback. He argued he could claim damages from the vendors under the Defective Premises Act 1972. But construction judge Mr Justice Edwards-Stuart said no go. This is why.
Nine years ago, Helen Moseley bought a superb location run-down house in Hamble, Southampton. It's in a private road with a view over the marina. That was nine years ago. She and her partner soon decided to demolish and build what they say was their dream home and over five or so years the dream came true. The Skype man will say it was a bad dream. Anyway, for one reason or another they put their Bauhaus-style pad on the market. The place was bought and occupied by our Skype man, Mr Zennestrom. But he then discovered loose render. His discovery didn't stop. His advisers said the house ought to have been piled but wasn't, needed load-bearing beams, was improperly ventilated and much more besides. You might see why he is scouting around for a purse to compensate him.
Advisers said the house ought to have been piled but wasn't, needed load-bearing beams, was improperly ventilated … You might see why mr zennestrom is scouting around for a purse to compensate him
His key tool for suing is not a contract. He has no contract with any of the folk engaged by the two vendors to build the dream edifice, but he does have something called the Defective Premises Act. It works like this: if in the course of a business you provide or arrange to provide work in connection with the provision of a dwelling, you owe a duty to every person who acquires an interest in that dwelling to see that the work is done in a workmanlike manner with proper materials so that as regards that work the dwelling will be fit for habitation.
Do you see how important all that is? Back in 1972, parliament plugged an escape route for bad building or bad design. The Act supports anyone who finds his dwelling is duff but has no contract with the duffers. Mr Zennestrom fired off at the builder, and architect and engineer engaged by the vendor then made another smart but tricky move against the vendors. He tried to say that the purchase of the original dwelling and all the demolition and improvements were all with an eye for doing-up and selling on. In short, our Skype man says that the vendors were acting as property developers all the time and therefore came within the scope of the Defective Premises Act, so pay up. He had fair grounds to try this.
Our vendors bought the run-down house in 2004 for £350k. First they tinkered … new windows, new floors and some redecorating. Next year, they engaged the architect to obtain planning permission for redesign of the whole house. By 2007, that planning was for demolition and complete new build. Practical completion was April 2009. Not long after, it went on the market, and sold for £1.1m in November 2009. That's when Mr Zennestrom moved in. The burden of proof rests with him to show the two vendors were on a commercial adventure. If so, the Act may well bite.
There are, though, one or two other hurdles for the Act to apply. The work has to be for the provision of a dwelling. That's more than adding an extension, because the dwelling already exists. Nor does acting in the course of business require an ongoing business. A one-off demolition and rebuild is enough to come within the Act. Note, too, that the Act only pins liability if the work or defects renders the dwelling unfit for habitation. If the house ought to have been piled but was not, it is unfit for habitation even if there is no sign of failure.
The judge said: "From the outset the claimant's case did not look promising. The evidence has not improved it. I am completely satisfied […] that when Ms Wilks and
Ms Morley embarked upon rebuilding they did not have any intention of selling it".
So Mr Zennestrom may have to pay up out of his own (estimated) £600m-deep purse after all. I don't expect he'll be Skyping those vendors for a friendly chat any time soon.
Tony Bingham is a barrister and arbitrator at 3 Paper Buildings, Temple