Last year saw the workplace change and adapt. This shift reflects the rapid cultural changes taking place across society, with previous assumptions shattered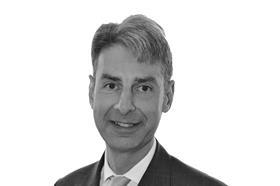 "Uncertainty". This year, you will have been hard-pressed to turn on a TV, open a paper or log on to Twitter without encountering that word. It has often felt as if stability and national self-assurance are out-dated, sepia-tinted terms from a different century.
Yet, amidst the political chaos, life and work have gone on. They will continue to. Indeed, the office sector is stronger than ever, with 2018 being a landmark year for our industry.
A foward-thinking approach to wellness is one that has become commonplace across the industry. Landlords and employers now acknowledge the close association between wellness and efficiency. Put simply, a healthy workplace is a more productive one.
The past year has seen workplaces adopt increasingly innovative approaches in their efforts to boost staff wellness. Nap pods, once laughed at, are being installed as a key feature in Google's new King's Cross office. Slowly, these and similar innovations are being introduced to a range of workplaces, particularly those linked to professionally demanding industries.
The very fact that people sleep at work reflects another key development in the workplace that has continued to evolve this year. Employees are far less formal than they used to be. Fewer and fewer industries now require a jacket, let alone a tie.
This new attitude to work has real implications for our industry. Successful office buildings are no longer grey slabs occupied by suits. Instead, they are vibrant, beautiful designs that inspire creativity and, dare I say it, command Instagram appreciation.
The new Bloomberg building in London It's a workplace that has made a significant impact to the sector, as much as it has to the business itself.
The building not only combines ambitious architecture with a sensitivity to surroundings, but has been built with sustainability at its core, something of fundamental importance. Its innovations have dramatically reduced employees' water and energy consumption. This reflects a broader trend where workplaces are putting environmental considerations first, instead of treating them as an afterthought.
Of course, we should not just look at London. Number One Kirkstall Forge, in Leeds, is not only sustainable, but also thought-leading in its approach to employee wellbeing. For instance, the bugbear of commuting is mitigated by an on-site railway station and car-share scheme, saving employees' time and money, while reducing their carbon footprint. Meanwhile a fitness team leads bootcamps, as well as running and cycling clubs.
Clearly, last year saw the workplace change and adapt. Many of today's offices would barely be recognised as workplaces by the employees of yesteryear. This shift reflects the rapid cultural changes taking place across society, with previous assumptions shattered.
True, it has been uncertain. But this uncertainty has brought new thinking and ambition. As politics becomes increasingly tragicomic and our horizons foggy, businesses need to find new ways both to stay ahead of international competition and boost workforce productivity. The office is an obvious place to start.
Do not fear another volatile year ahead. Instead, see 2019's choppy tide as another challenge, and another opportunity for the workplace to evolve, adapt and thrive.
Richard Kauntze is chief executive at the British Council for Offices