Leo Quinn's ability to restore Balfour Beatty's former glory relies on clients not being spooked by the firm's latest woes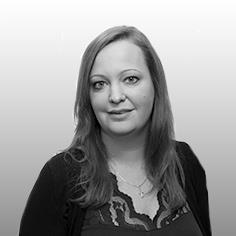 Balfour Beatty chief executive Leo Quinn's admission that his firm's results made for "horrible" reading this week was one statement from the new man in charge that will meet with little argument.
The contractor's £118m writedown, prompted by UK construction losses, is the latest dramatic hit in a three-year period characterised by six bleak profit warnings. Meanwhile, the revelation that the UK engineering services business lost £137m on a turnover of £183m last year - the equivalent of losing 75p on every £1 of business - is enough to make even the toughest CEO blanche. Most fundamentally, the ensuing overall £304m pre-tax loss reported by this contracting giant underlines just how far from grace it has fallen in recent times.
But the aspect of Quinn's outlook which is more likely to divide opinion is the fact that he is sticking by his bullish assertion, first made in January, that he can turn around the business' fortunes in two years.
Despite the latest financial woes, Quinn has been quick to set out the kind of changes he believes will return Balfour to being a 'world class company', including cost reductions and an overhaul of bidding processes
Such a strong leadership position is certainly admirable - and is already seemingly meeting with approval from the City, with Balfour's share price actually rising on Wednesday despite its woeful announcement. This was partly off the back of a pension deficit reduction but is presumably underpinned by some confidence, or even excitement, about the ability of a man who turned around his previous company, QinetiQ, from a position where it was forced to make three profit warnings in quick succession just after his arrival.
And despite the latest financial woes, Quinn has been quick to set out the kind of changes he believes will return Balfour to being a "world-class company", including cost reductions and an overhaul of its bidding processes.
But if Quinn is to meet the sizeable challenge of restoring Balfour to anything like its former glory, he will also be reliant on several factors which he will not be able to control, either at all, or at least directly. The first at least - the wider market conditions - is in his favour, with growing client pipelines of work and concerns over the industry's ability to supply.
But another key issue - the loyalty of Balfour's clients during its darkest hours - is harder to call. Balfour is still a huge beast - with an £8.8bn turnover and 36,000 employees - and if it is to achieve its turnaround, it will need a sizeable pipeline of work to fuel its engines while it reforms. To some extent, securing this is in the gift of the company's management - their approach to bidding, pricing, design and service. But all of that will still count for nothing if clients are so spooked by the company's troubles, and the amount of management time that will be devoted to fixing them, that they think it best to turn elsewhere while the business gets its house in order - however impressed they are with the initiatives Quinn is putting in place.
Thankfully for Balfour, its clients seem so far to be staying put. But perhaps at some point Balfour and other main contactors who rely somewhat on the loyalty of others should put the boot on the other foot, and take time to reflect on whether they offer similar support to their own subcontractors when they hit hard times. Many subbies complained in recession that what started out as manageable problems spiralled fatally when other firms turned away from doing business with them before management
had the chance to address the issues at fault.
Of course, with net cash of more than £200m, Balfour is a very different proposition when it comes to risk than a subcontractor that recession has left living hand to mouth on contracts - and for clients this makes the decision to stick with it easier to justify. But if in two years' time, Balfour's results days are a happier occasion for Quinn, it will be partly because the firm has benefited from some loyalty - however hard won it was. And - particularly as the industry is again starting to have concerns over supply chain capacity - that may be a lesson contractors would do well to remember next time the mood darkens in the sector as a whole.
Sarah Richardson, Building editor