By meeting Part M Building Regulations requirements for accessibility, operators ensure that premises become fit for purpose for a lifetime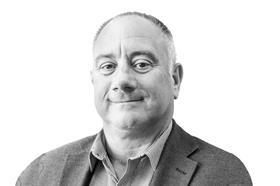 With building developers and contractors at the front line of delivering government targets, understanding the various elements of all building regulations can be a challenge. When it comes to regulation around accessibility, for example, guidelines which can appear relatively straightforward on paper, can be rather difficult to substantiate in real-life modern construction.
Part M of the Building Regulations has been in place for many years, but it remains an area overlooked by many building operators due to a number of reasons, including; the narrow scope of regulation, the costs imparted by the regulations, and the impact that accessibility requirements can have on aesthetics.
With more than 10 million disabled people in Britain, and an aging population, the specifications in Part M have become more important, resulting in building operators increasing the focus on meeting regulations. This makes fully understanding Part M requirements more important, as specialist knowledge can ensure the transition to accessibility is seamless, whereas a lack of understanding can lead to post-construction problems, requiring additional time and effort in rectifying work to ensure compliance.
What is Part M?
Part M of the Building Regulations, Access to and Use of Buildings, sets out the legal minimum requirements for works to buildings or new buildings. It provides a responsibility to developers, designers and owners of buildings to ensure that the built environment is accessible to everyone wherever it is practical to do so. This includes anyone who has a mobility or other impairment, whether permanent or temporary, such as:
Wheelchair users, their carers, people with walking difficulties
People with pushchairs and children
People with sight or hearing impairments
Elderly people
People with co-ordination or respiratory problems
In 2015, Part M underwent revisions, detailed in two volumes. These were:
Volume 1 - Access to and use of dwellings, which introduced three different types of dwelling:
Category 1 – Visitable dwellings
Category 2 – Accessible and adaptable dwellings
Category 3 – Wheelchair user dwellings
Volume 2 - Access to and use of buildings other than dwellings. This provides guidance on: access, horizontal and vertical circulation; facilities; and sanitary accommodation.
The challenges of Part M
There is a number of challenges presented by Part M due to the nature of the regulations and the impact these can have on design. One of the biggest is in designing the units to be adapted, as this requires two separate designs; one that shows compliance with adaptations, and one that can be used to sell the flat or dwelling.
A second challenge is that tolerances in construction are often not accounted for in the design. This can affect onsite construction, particularly when critical dimensions for accessibility improvements such as grabrails are required, as any deviation could make these unusable for the occupier. In addition, careful setting out of partitions is important from the contractor and needs to include allowances for tiling or other finishes.
The application of Part M across the UK can differ across regions, which can lead to confusion for operators unsure of which requirements they should be working to in which area. For example, in London, local authority specification requires 90% of new housing to meet M4(2): 'accessible and adaptable dwellings', and 10% of new housing to meet requirement M4(3): 'wheelchair user dwellings' - in other words is designed to be wheelchair accessible or easily adaptable for residents who are wheelchair users.
The exact requirements of Part M can also vary due to the nature of the building, where the work is being carried out. New buildings have stricter requirements but with historic buildings there is an aim to improve accessibility, where and to the extent that it is practically possible, provided that the work does not prejudice the character of the historic building, or increase the risk of long-term deterioration to the building fabric or fittings. Understanding the exact requirements of Part M, in different scenarios presents a further challenge to those who may have little experience in applying the regulations in different circumstances.
Ensuring Part M compliance
The significance of Part M is likely to continue to increase as accessibility becomes a more important topic due to the UK's demographics. It is therefore essential that there is a full understanding of the regulations before work commences, which can be overlooked, especially when requirements can seem simple on paper, but in reality are difficult.
One benefit for future Part M compliance is the continued introduction and implementation of technology designed for use in buildings. For example, solutions to heights and colour contrasts for switches and controls can be delivered via smart technology, such as tablets and phones, which can be adaptable for various accessibility issues. LED displays are particularly useful for alerting people with hard of hearing difficulties to fire alarms assistance call or the front door bell aspect. As technology progresses and becomes more commonplace, we expect to see more and more accessibility challenges solved through new developments such as robotics and the internet of things.
The challenges presented by Part M are varied and require a detailed understanding to ensure a smooth transition to accessibility, but by meeting Part M requirements, operators ensure that premises become fit for purpose for a lifetime. This is a final piece of good news as once compliance has been achieved, it ensures longevity, removing the need for additional work in the future.