We are losing time to put the necesary infrastructure in place to ensure stable energy provision for the UK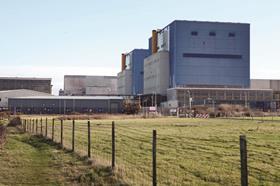 Reports in the media last month that EDF's Hinckley Point nuclear power station project will take longer than anticipated reveal a worrying trend in the energy sector (Greenpeace picks legal fight over Hinkley nuclear project, 31 May, page 11). While the energy companies focus on maintaining profitability (understandably) and the government treads carefully to avoid agreeing financial deals that will overburden energy users, we are slipping closer towards an energy crisis and losing time to put in place the infrastructure to address the problem.
For standby power specialists like us, this is all a business development opportunity, as companies across a wider range of sectors than ever before begin to realise how likely power outages will be over the next few years and the impact those outages will have on their business. However, standby power ought to be a last resort insurance, not a back up that companies need to resort to on a regular basis.
Paul Moore, managing director, Dieselec Thistle Generators