A main contractor can write its own subcontract adjudication rules if it wants, but the chances are they won't change anything and they could end up as a PR disaster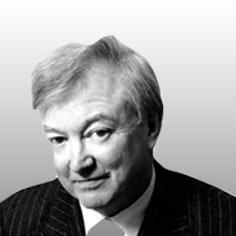 The judge wasn't impressed by a few bright ideas in this main contractor's rules when adjudicating. John Graham Construction instructed subcontractor Pioneer Cladding to carry out the cladding and curtain walling at a site in South Shields. There was an ordinary dispute. The very experienced adjudicator John Riches decided Pioneer had been overpaid but was also underpaid. Graham was ordered to pay up £193,000 or so.
Now then, before we go any further, may I have a word in Graham's ear? You are a well-known, long, long established company. Big in Northern Ireland; big now elsewhere in the UK; 1,400 employees. Your public relations, your image, may have gone skew-whiff. There is a real danger that your subcontract adjudication rules create a bad impression. Do yourself a favour - rewrite your rules; they don't work anyway. More than that is the PR point. Most of your competitors have twigged that it's not wise to tamper with adjudication provisions.
Graham's subcontract adjudication rules begin well. They say any Construction Act adjudication is to be conducted via the Construction Industry Council (CIC) model rules. Then they slip in one or two "notwithstandings". The first is that, notwithstanding the CIC rule that leaves the adjudicator to allocate his fee so that the losing party pays or so that there is some sort of share, the party that brings the adjudication shall cop it for the adjudicator's fee, come what may. The judge saw through that, and by the way so does everybody, yes everybody, else: "It's a provision which could discourage a claiming party from commencing adjudication and is therefore unlawful." So that's the end of that one.
Perhaps Graham could see what was coming to it anyway because, in all fairness, it coughed up half of the adjudicator's bill before it tried to argue for what its first "notwithstanding" says.
Graham's rules begin well. They say any Construction Act adjudication is to be conducted via the Cic model rules. Then they slip in one or two 'notwithstandings' …
The second one said: "In the event that the decision of the adjudicator is the making of a monetary award (adjudicator's award) in favour of the subcontractor, the following provision shall apply: 'Graham shall place on deposit the amount of the adjudicator's award with the Northern Ireland Bank Ltd in the joint names of the solicitors acting for Graham and solicitors acting for the subcontractor within seven days from the receipt by Graham of the adjudicator's decision.'"
Oh, come on - that collides full-on with the whole idea of the Construction Act. The judge said: "It is in breach of both the policy behind the 1996 act and the act itself … It would deprive a claiming party of the money it had been awarded by the adjudicator and is a clause designed to discourage a party from exercising its right to take disputes to adjudication; it is unlawful. So that too is the end of that.
Look, as to the policy behind the act, it's all about who has the benefit of the cash at this quick-fire provisional stage. It's a "pay now, argue later" concept.
The idea of putting that cash into a bank so that nobody gets it until sorted out in litigation or arbitration or the subby squeals for mercy is just a game of pressure. The judge reminded us a snappy adjudication, done now, here, today, is not a definitive end. That's what the act is about - even if, in practice, we all go hell for leather to find out what the right answer is.
The story does not end there. Graham ran another argument. In a sense, it goes back to the thinking behind trying to get the money put into a stakeholder account. It's the worry over whether, if they pay up on a quick-fireadjudication system, they will get that money back if they go to trial or arbitration and win.
Well, here in this judgment is proper process for getting the money order stayed. Pioneer is, after all, to be deprived of the cash or, rather, it is to be locked away until an arbitrator examines the whole dispute afresh and in depth.
The tests for a "stay" of an adjudicator's order begins with putting the adjudication process into context … in short, parliament gave a quick, relatively inexpensive method of arriving at a temporary result in a construction dispute. With that firmly in mind, the court has an inherent discretion to weigh any probability that a party may not be able to repay at the end of a more substantive examination.
But it's not enough to simply point to a party's poor financial position to receive the cash. There will be no stay if that financial position is due wholly or in significant part to being held out of this cash. Nor will a stay be granted if the bargain was originally struck with a party who was in a similar financial position at the outset. Skint then, skint now; pay up. The stay was granted. That's all we need to say.
Tony Bingham is a barrister and arbitrator at 3 Paper Buildings, Temple