Andrew Whalley is deputy chairman at Grimshaw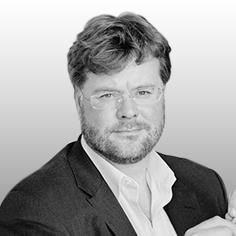 Andrew Whalley has been an instrumental part of Grimshaw since the earliest days of the practice, serving as partner in charge on a number of diverse projects including education, performing arts, transportation and workplace buildings. His award-winning projects include the Eden Project in Cornwall, the redevelopment of the historic Paddington Station in London and the Experimental Media and Performing Arts Center in New York.
Andrew has a long time involvement in academia and has taught at the Royal College of Art, Architectural Association, University College London and was a visiting professor at Washington University. His publication credits include a book with Sunday Times architecture critic Hugh Pearman, "The Architecture of Eden," published by Transworld in 2003. He has been with Grimshaw since 1986.