Diversity, sustainability, creativity and collaboration: today's young professionals plan to do things very differently when they are in charge
On any given week, Building will report on some contract spat or problem construction job – major and minor players alike face huge challenges and it does not take much for the adversarial nature of the industry to reveal itself.
It's not just the current political and economic uncertainty at play – as long as anyone can remember, construction has been this way. But what if the next generation of leaders were to do things differently? What if young professionals stopped working with the status quo and instead started to plan for what the industry could be in an ideal world? Sarah Beth Riley, an architect at Studio Egret West, has collated the views of her fellow graduate panellists to present a vision of the future.
We can use technological innovation such as automation and artificial intelligence to free up time from banal tasks and devote it to invention and innovation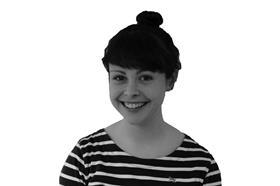 Diversity: we need a built environment and construction workforce that reflects the communities we build for
It's not the first thing that comes to mind when talking about diversity, but it is vital for the industry to bring new types of expertise and different strands of thought into play. Diversity is about more than just getting a larger number of women into construction, and people should be treated as individuals and not minorities. Ultimately, a wider range of voices equates to more solutions to the problems we face. And it is not just a recruitment issue: part of diversifying the way we think and what we produce is about ensuring that planners, designers and anyone else involved in placemaking have empathy with who they are building for, without pigeon-holing anyone. A more diverse workforce can help with that.
Making the analytical aspects of placemaking such as wind comfort, carbon and sustainability easy to access can make it less of an afterthought
Creativity: let's carve out time for it
Construction is a risk-averse industry. We strive for innovation and yet, with margins so thin and clients so demanding, it's rare that people are allowed time to stop and think. The consequences of this are visible in the unimaginative and conservative designs and places that we often see around us. Making room for creativity involves becoming better at time management. Today we can increasingly use technological innovation such as automation and artificial intelligence to free up time from banal tasks, which can then be devoted to invention and innovation. With the breadth of knowledge and minds we have in our field, why aren't we creating four-day working weeks, time off for volunteering or afternoons away from the day job to mine this expertise and find solutions to our biggest challenges?
Think long term: let's take ownership of our built environment
Are we talking about sustainability in any meaningful way? Or merely as a token gesture? We need to take a holistic view of our built environment. No more development on a plot by plot basis – we need to ensure that our buildings last 100 years, not 30-40 years, by creating early plans for systems that are loose-fit and that include flexible maintenance and environmental solutions. We're adding additional storeys to buildings now, so it's not a revolutionary idea. As we do that and build new structures, they need to be future-proofed for any planned increase in footfall or change in use. Moreover, buildings can be designed and planned to be in use for 24 hours a day, not two hours. Let's be ambitious, fluid and adaptable. 
The built environment should be driven by the public realm not by buildings
We should be planning places from the outside in – thinking about the spaces in-between and the scale of buildings. Places are made by the people that use them, and they need the right ingredients – walkable, accessible and inviting spaces, green areas and a reduction in pollution. And to do this, why limit ourselves to the knowledge within the sector? Let's involve new experts, such as biologists and psychologists, who can arm us with the right information to create a built environment that we can all be proud of.
My fellow graduate panellist Emily Scoones of Ramboll, an expert in computational design, suggests that making some of the more analytical aspects of placemaking such as wind comfort, overshadowing, carbon and sustainability easier to access could help them become less of an after-thought, and that highlighting related research into the likelihood of people staying in an apartment, or similar statistics, could make it more appealing for people creating buildings and public spaces to put in place elements that help create communities.
Make all data and knowledge open source so we can spend less time reinventing the wheel
This is about the sustainability of our industry: we need to change the way innovation and data is implemented. Current procurement methods and mindsets can make it very hard to really push forward, especially in such a risk-averse sector as construction. But look at the impact that sharing best practice in health and safety has had: we're not all scrambling around to find the best way to work and as a result the industry has progressed so much in these areas. It's an age-old problem; people want to protect their intellectual property – and ultimately their profits – but it is making the built environment so inefficient.
Sarah Beth Riley is an architect at Studio Egret West and one of our guest editors this week