Facilities managers are likely to get on board with BIM sooner rather than later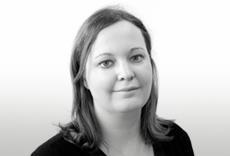 The take-up of Building Information Modelling (BIM) by both clients and construction companies has to be the stand out success so far of the government's push to improve the efficiency of delivering construction projects. As Building reported last week, a poll of more than 300 clients for our Client Intelligence White Paper showed that the number of public sector clients using BIM has more than doubled in the past year, while in the private sector there was an increase of more than 40%.
But so far, the practice has not really touched the area in which the government's implementation group, the BIM Task Group, believes the biggest efficiency savings can be made: the operational life of a building.
Enhancing and expanding the use of BIM seems like a (relatively) quick win
As we explore this week, BIM has the potential to significantly reduce the work - and therefore cost - involved in creating a database of a building's assets. Potentially even more helpfully, the tool can be used to ensure that all of a building's information is stored in one place. This should in turn make the day-to-day process of facilities management faster and cheaper, particularly for clients with large estates, although industry opinion is so far divided on the extent of the benefits that can be drawn from this latter practice.
It's fair to say that interest from FM professionals in adopting BIM has so far been muted. But with the government having set its stall behind the savings that can be driven from BIM when a building is in use, it would seem naive to think that this will be anything other than a major focus for officials looking to increase the use of BIM still further over the next 12 months. This is particularly the case given that other minister-led initiatives to drive costs out of the sector are not yet showing similar levels of progress. Enhancing and expanding the use of BIM seems like a (relatively) quick win.
With that in mind, facilities managers are likely to have to get on board with BIM sooner rather than later - and consequently, those involved in the use of BIM in the design and construction phase will increasingly need to factor this in when they define the use of BIM on their projects. It may feel like a lot has changed in a short time, but the indications are that the BIM revolution has a long way to go yet.
A new broom at Balfour Beatty
The continuing upheaval at Balfour Beatty took a fresh turn this week with news that one-time Bovis Lend Lease chief executive Nick Pollard will take charge of the UK construction arm. The announcement of three office closures this week, plus Pollard's comments that the business will be kept under review, underline that the turbulence at the contractor is far from over. Pollard's appointment this week was well received by the City; but with Balfour already suffering from the consequences of a badly implemented restructuring exercise, Pollard will need to ensure that his presence is felt operationally even more quickly and strongly than it is in the boardroom. At this stage, it will be the impact of changes he makes in day-to-day business practices, rather than any grand vision, that will be crucial in proving whether the analysts' faith is well-founded.
Sarah Richardson, editor