The quality of every construction depends on the quality of its cable – so building firms need ensure that the materials they source are truly fit for purpose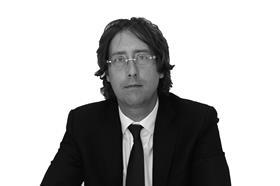 Fuelled by the building of some 1.1 million homes in England since 2010, construction in the country is booming, while London mayor Sadiq Khan plans to invest a further £250 million towards buying and preparing land for new and affordable housing.
The construction drive needs a raft of materials to be sustained, but one of the main factors that is often overlooked is the cabling. The quality of every construction depends on the quality of its cable – so building firms need ensure that the materials they source are truly fit for purpose.
But while there are British, European and international standards to define our cable construction and performance, as well as clear rules for compliance, it is estimated that up to 20% of all cables in the UK are either sub-standard, counterfeit or non-approved.
For a project, sub-standard cable can result in downtime, reliability issues and ballooning maintenance costs at best and major safety hazards at worst, as well as potential environmental damage. It's clear that to ensure the safety and success of the energy revolution, developers and engineers must be vigilant and take a far more proactive stance to cabling to ensure only compliant products are installed for use.
Regulating the supply chain
Cable manufacture is now limited in the UK. The bulk of manufacturers of British and European standard cables are based in countries such as Italy, Spain, Portugal and Turkey. There is nothing wrong with this in itself, but policing standards and regulations can be harder from afar.
Rightly or wrongly, the buck ultimately stops with the company that buys and installs the cable. If something goes wrong, there's scant consolation that the wool was pulled over your eyes by non-compliant cable. Simply put, regulation and compliance standards are not always closely enough observed to count on. The introduction of the Construction Products Regulation (CPR) for cables in July 2017 required fixed installation building and construction cables to be classified by their reaction to fire, having undergone certain testing and be labelled and documented accordingly but is only one aspect of compliance.
It's not enough to assume that a cable is up to standard just because there hasn't been a reported problem with that product or supplier before. The good manufacturers conduct extensive tests on the cables before releasing them to market. In addition, third-party accreditation markings provide valuable reassurance by indicating the compliance of a tested length, but it is just against a sample rather than at a batch-by-batch or cable drum level. There remains too an issue with fraudulent cables available for sale – deliberate substandard copies made to look the part. It underlines the importance of testing throughout the cable supply chain, not just at the point of manufacture but at the point before delivery to the end user.
So what to do? No control system is ever perfect, but there are a few things site engineers, developers, and installers can do to minimise the risk of substandard or non-compliant cable.
Look into the supplier's supply chain
This information shouldn't be hard to get from the supplier and is basic due diligence for any project. It's important they are tracking their products and – ideally – testing them with their own or third-party cable testing facilities. If this information isn't forthcoming, walk away.
Check for the appropriate markings
It's not fool proof – small changes, a testing mistake, or fraudulent behaviour might see a bad cable stamped with all the right things. However, it's a basic and easy check that is all too often overlooked.
Check for accreditations
High quality suppliers will proudly display their ISO, British Standards Institute (BSI) and UKAS accreditations. If the supplier offering the best (cheapest) deal doesn't do the same, it's worth wondering why. In addition to these reputable industry accreditations there are also internationally-recognised marks such as the BSI RoHS Trusted Kitemark which pinpoint organisations who can assure quality and compliance.
Construction underpins so much of our everyday lives, including our homes, communities, workplaces and transport systems. Cabling might not be the most visible or glossy side of all this but it is an integral part. It is woven throughout our entire ecosystem – so it's crucial to get it right.
What's important to remember is that having an established and successful industry doesn't automatically mean that its supply chain is always reliable and trustworthy. Instead, it is up to each firm to question suppliers and ensure the industry as a whole sticks to its own high standards and, above all, remains compliant.
You could be forgiven for assuming that, with the market so established, the supply chain is reliable and trustworthy. Mostly you'd be right, but you know what they say about assumptions.
Postscript
Jean-Sebastien Pelland is director at Eland Cables