Public land sell-offs are often delayed because they are also frequently controversial - but might this be a desperately sought-after solution?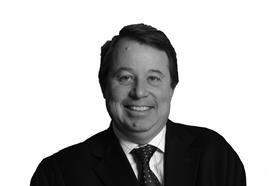 Many in the housing and construction industry may have missed the publication of the government's fresh strategy for more houses to be built on publicly-owned land. Better Estate, Better Services, Better Government (published in recess) outlined an expanded One Public Estate (OPE) programme. Its enhanced remit aims to bring more frontline services like job centres and local authority benefits services under one roof, freeing up land for 25,000 new homes over the next two years.
This goal will contribute to the overall government target for 160,000 new homes to be built on surplus publicly owned land by 2020. These targets are, on the face of it, good news for a construction industry struggling with recession, low rates of new private work and facing the uncertainties of Brexit. Yet the public sector has often struggled to make significant inroads in disposing of surplus land, meaning development – and new work for the construction industry – has been excruciatingly slow.
Last year, for example, the Department for Communities and Local Government reported it had identified 91 per cent of the land needed to meet the 160,000 target, though only 9 per cent of the land had actually been sold off. Indeed, research by the New Economics Foundation estimated that, at current build rates, the sell-off would take 12 years longer than the projected target.
Public land sell-offs are often delayed because they are also frequently controversial. Another programme contributing to the 160,000 target, the sale of surplus MoD property (intended to release land for 55,000 homes), has faced difficulties on this front. For instance, plans to develop Chalgrove Airfield in Oxfordshire – earmarked for disposal for 3,000 homes way back in 2016 – are still on hold because of local opposition, while proposals for housing on 15 further airfields were thrown into doubt earlier this summer following pressure from MPs.
There are also concerns whether the homes delivered will help reduce the housing crisis. Research published earlier this year suggested that four out of five homes built under the Public Land for Housing programme were unaffordable.gBetter Estate, Better Services, Better Government proposes some solutions to address these issues. Firstly, the strategy outlines that government will engage with local authorities earlier in the process when departments plan property sales, giving councils earlier sight of disposal plans.
Secondly, it commits to establishing a new high-level property panel, comprising property delivery bodies across government to share expertise, explore common standards and help deliver key priorities including the release of land for housing.
Thirdly, it commits to support departments to better assess the comparative benefits of sales and wider economic, social and regenerative opportunities when disposing of property. 

All of these are sound proposals. However, too often local authorities are left out of the loop meaning local concerns are missed and community trust is lost. In a One Public Estate world, government departments need to collaborate closely to capture the benefits of land disposal whilst also impacting positively on other policy areas such affordable housing provision, long-term care in the home provision and sustainability targets. This is a much more complex world and developing the right solutions will take time and there will be many opportunities for programme slippage.
Where the proposals could go further is recommending utilising the expertise of the private sector. Public projects on a large scale can be enhanced, for instance, when advised by consultancies that are used to working as master planners with the public sector and big housebuilders. Projects such as the Maiden Lane regeneration in Camden for example – believed to be one of the first in the country involving a local authority procuring and selling private residences – had been the subject of strong community interest but saw the realisation of a mix of council rent, shared ownership and private sale properties.
And why not also include an independent industry representative on the high-level property panel proposed in the strategy? Government departments are not commercial residential developers – yet as landowners they have to balance the many different interests that come into play preceding commercial development. Getting the balance right depends upon a fine-grained analysis of location, geography, infrastructure, the market, and understanding the concerns of housebuilders, the public sector and local communities – expertise the industry can certainly offer.
Anthony Coumidis is director of engineering and environmental Initiatives at McBains