Your brilliant idea to develop part of an existing building could easily be scuppered by the Landlord and Tenant Act 1987 - so best to get advice early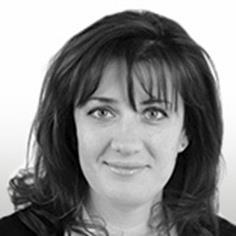 Canny developers know that prime development sites are found in the most unexpected, built-up places. Sparkling penthouses can be erected on flat roofs; dank basements can be converted into luxury pied-à-terres; neglected gardens can house a whole new block.
But where opportunities form part of an existing development, builders must tread carefully. Tenants have statutory rights that could prevent development, or delay it to the extent that it becomes too expensive to take forward. There is even the risk of committing a criminal offence.
For this reason, developers should seek advice at an early stage, before money and time have been dedicated to the project.
Tenants who do not wish the scheme to go ahead can acquire the site themselves, or cause severe delays
The Landlord and Tenant Act 1987 is a poorly drafted statute that the courts have called "obscure". It gives tenants the right of refusal where the landlord wishes to dispose of the premises. This right arises when the landlord wishes to sell; it cannot be triggered by the tenants. However, whether the developer is the landlord or the purchaser, it could have severe implications for, or even derail, development.
There are four key questions to ask:
Does the Landlord and Tenant Act apply to these premises?
The 1987 act can apply to all or part of premises, so basement or rooftop developments would be caught.
Unhelpfully, the act does not define a "building". You cannot assume that roadways and gardens will not be caught.
The property must contain two or more flats owned by "qualifying tenants".
The number of flats held by "qualifying tenants" must exceed 50% of the total number of flats.
If there are commercial parts, the residential must make up more than 50% of the floor area, excluding common parts.
Is the seller/developer a "Landlord"?
Most landlords will be included.
There are exceptions, such as housing authorities and social landlords, but developers are very unlikely to be excluded.
Who are the "qualifying tenants"?
Most tenants will qualify.
Exceptions include tenants on assured shorthold leases; business tenants; and tenants who own three or more flats in the property.
Is the transaction a "disposal"?
All disposals are caught save for specific exceptions.
Selling the freehold or granting a long lease will definitely be included.
Exceptions include mortgages and disposals following insolvency.
If the 1987 act applies, the landlord must serve an offer notice on the tenants before he can sell to anyone else. There are very strict rules relating to the content and service of notices. They must contain full details of the transaction and must give the qualifying tenants at least two months to accept. Notices should also give the tenants a further two months to nominate a purchaser.This is usually a company set up for that purpose.
If there are more than 10 qualifying tenants, notice must be served on not less than 90%. If there are less than 10, it must be served on all or all but one. In a development with non-resident tenants, this can be very difficult.
During this "protected" period, the landlord cannot offer the property to anyone else. If the tenants do not respond, he may proceed, but only on the same terms. Changes require fresh notices. If the tenants do respond, the landlord will have to progress the sale to them until it completes or either side changes its mind.
Failure to comply can have the following consequences:
As a criminal offence, a fine.
As a civil matter, a claim for damages.
If the landlord goes ahead without compliance, the tenants can take action against the buyer.
It can be seen that the 1987 act can prove onerous for developers. Tenants who do not wish the scheme to go ahead can acquire the site themselves, or cause severe delays. The landlord is not free to deal with the property as he wishes, and might have to serve multiple notices if the transaction changes.
This can be extremely expensive for a developer who has invested in designs and ideas. It can also mean that landlord developers cannot profit from otherwise unusable areas of the property.
The 1987 act cannot be contractually excluded. However, it does not apply in certain circumstances. In particular, it does not apply to a sale of a landlord company, or to the grant of a lease to a connected company. It might therefore be possible to structure a transaction so that the act does not apply.
Early advice should be sought once a property has been identified as a target, to ensure that the 1987 act does not cause the developer to shoot wide.
Jill Carey, is senior associate in the Real Estate Disputes team at international law firm Taylor Wessing