Construction 2025 reminds us of the direction of travel but what's needed now is a clear plan on how the industry can get to where it needs to be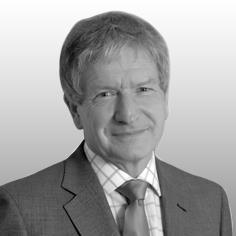 At the recent Joint Contracts Tribunal (JCT) annual Povey Lecture, which took place towards the end of last year, the chief construction adviser presented a paper entitled "A time for partnership" in the context of the delivery of the Construction 2025 industrial strategy for construction. The lecture sought to engender enthusiasm from a cross-industry audience for embracing the strategy. Whether this was successful depends on how it is judged: if the assessment is made against the interest shown in the industrial strategy, then it was a tremendous success. If it was for the strategy to be accepted without reservation, then it failed emphatically.
There is little doubt that few in the construction industry feel that the industry cannot be improved. The vast majority clearly accept that improvement is a continuous process and one that will go on with or without the government setting out its vision. That is not to say that the Construction Strategy serves no purpose - far from it. But it doesn't necessarily work in the way intended. Rather, it has served as a stimulus to discuss relevant topics seriously and to form or hone views.
The concept of partnership in the paper is vague and is not distinguished from collaboration. In fact the two appear interchangeable but whether this is right cannot be determined because no definitions are offered. The expression "I know it when I see it" is often used for something that is subjective or lacks clearly defined parameters and it might be said to apply here. However, that means that no meaningful direction is given as to what is to be done to achieve partnership. Without clearly defined parameters, there will be increased fearfulness as to how vested interests operate and with regard to opportunities for unfairness.
The complexity of the industry is acknowledged but this is not helped by the large numbers of quango-type governmental bodies involved in construction. It has often been said that the government does not know who to go to in construction because the industry does not speak with one voice, and that it subsequently misses out on meaningful engagement. It is more likely now that industry participants have a greater problem identifying which governmental body is relevant to them. There is a real danger that some will see this as obfuscation.
Clearly seeking industry views is not a straightforward process but it must be one that is truly representative, transparent, and not overly influenced by preconceived notions that induce a form of political correctness in terms of the response. Many industry users and providers are involved in the process of consultation - many more would become involved if only they knew how or believed their views could have an impact.
Many industry users and providers are involved in the process of consultation - many more would become involved if only they knew how
The importance of people, smart construction, sustainability and leadership are all accepted by the vast majority, but what that means in practice is questioned. Many in the construction industry respond by saying we know all that but what is it that has to be done? Implementation plans that address real issues are required. For example, developing a workforce, not simply with a view to changing the gender balance, or increasing the numbers of ethnic minorities, but to improve the skill base by whatever means is appropriate.
The Construction Strategy sees opportunities for growth, particularly so as the industry itself grows. It also sees global growth in green and sustainable construction which it says will grow an average of 22.8% per annum for the period 2012-17. If overseas growth is to be tapped there has to be an effective implementation plan that, in particular, addresses the needs of SMEs in accessing overseas markets.
Since 2011 the government has also published projected figures for pipeline projects and is endeavouring to make these "more accessible and easier for businesses to use". This must, one might think, be good news, but doubts have been raised. As governments change priorities and there is no guarantee as to the figures, most will put little faith in them when making investment decisions.
Another concern is that the industry has, in the past, been used as an economic regulator when the economy starts to overheat. Not surprisingly, there is not the same concern when the regulator is used as a stimulus, as now with the Help to Buy scheme. However, some economists believe it will distort the market, and ultimately cause other problems when it is withdrawn.
Much of the strategy simply restates the direction of travel, which is absolutely necessary, but the bigger question as to the routes to be taken is one that requires urgent detailed consideration.
Peter Hibberd is chairman of the Joint Contracts Tribunal