Tomorrow's Budget is likely to be positive for construction, but in any case things are looking up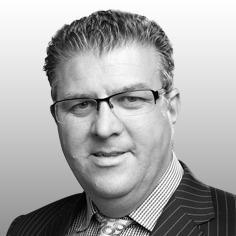 Tomorrow the chancellor, George Osborne, will stand up in the House of Commons and announce what will be one of the most important Budgets since the coalition came to power back in 2010. These things are always shrouded in a degree of mystery until the little red case actually comes out, but one thing is for sure: for the first time this parliament, when Mr Osborne tells the country what he expects from the economy in the run-in to next year's general election, he'll do so with a wry smile on his face.
Recent reports estimate that - at least statistically - the economic downturn is now officially over. GDP is expected to reach 2008 levels before the end of the year and it seems that the 'feel good factor' is returning. Anyone who was at MIPIM this month will have returned with a feeling of growing optimism and confidence, something I did not feel as recent as last year. All in all, despite the ongoing austerity measures, tough lending conditions and seemingly endless slogans about being 'in it together', it looks like the government might be able to take some credit for starting to turn the economy around.
As we move from a period of expansion, the need for professional standards and training becomes all the more important
This is, clearly, good news for all of us. A healthy economy means a healthy construction sector, and a healthy construction sector means healthy workloads and growing businesses. However, as we move from a period of consolidation and into a period of expansion, the need for professional standards and training becomes all the more important.
More projects being given the green light at a more rapid pace than at any point over the past six-or-so years means that it's going to be a very busy time for the industry. As is often the case when an economy emerges from a downturn, this raises the inevitable question about capacity, and there has been plenty of talk recently about skills shortages. All the more reason why those actually on the ground, dealing with these contracts, will need the necessary training and standards to make sure that quality is upheld and projects are delivered on time and on budget. Of course, we have a very capable industry in this country. However, the safety net of professional training, ethical regulation and ongoing CPD for those at the coal face is really important for us all.
I, like millions of others, will be looking on with great interest when the chancellor stands up and lets us know how he's balancing the nation's books. There are plenty of reasons to be cheerful at the moment so even if he does put a few extra pence on the price of a pint, let's look on the bright side and celebrate the future of a prosperous and growing construction industry. It's been a tough few years but let's now get on with delivering pride in our profession.
Sean Tompkins is chief executive of the RICS