It is not without some irony that the big discussion emerging this year at Davos is growing wealth inequalities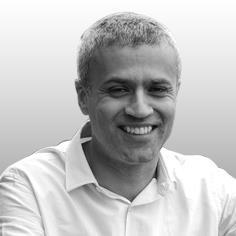 This is our third year at Davos, itself a small, friendly town which makes two claims to fame. It is the highest town in Europe and it hosts the Annual Meeting of the World Economic Forum (WEF) or simply 'Davos'.
This is an intriguing mix of about 2,500 participants, including CEOs from the big corporates, the super rich, Nobel laureates, representatives from NGOs, social entrepreneurs, scientists, artists, ministers and a few heads of state. The eclectic list this year includes Tony Abbott, Christine Lagarde, Muhammad Yunus, Matt Damon, Goodluck Jonathan, Bono, Sheryl Sandberg, Bill Gates and Goldie Hawn.
The programme has huge choice – absolutely everything from what you might expect - panels on the economic outlook in various regions of the world – to perhaps the less expected – such as classes in mindful meditation linked to lectures on the latest findings in brain science.
The 85 richest people in the world own as much as the poorest 3.5 billion
WEF has worked hard to open up and increase transparency with a wider range of participants and regional meeting around the world, but keeping the Annual Meeting in a small town ensures it remains an unusually exclusive event.
Davos is, arguably, carefully choreographed - ultimately to maintain the established power structures. However there is a genuine thread of debate about 'improving the state of the world', which is the WEF strapline.
It is not without some irony that the big discussion emerging this year is growing wealth inequalities. Chair of WEF, Professor Klaus Schwab, has been beating a drum here for a few years that the current economic system is not working for enough people in both developed and developing economies.
This year income and wealth inequalities have been brought right to the fore by an Oxfam report, launched in the run up to Davos, which reveals a shocking statistic – that the 85 richest people in the world own as much as the poorest 3.5 billion.
Wealth distribution is a major factor in shaping our cities. It is of course obvious in Mumbai or Rio. But as disparities increase around the world, we are also seeing it in my backyard in London.
Here the rich (and often foreign) investor is the target market for soulless new developments, pricing homes out of the hands of people doing decent jobs. Wealth disparity is a factor that has shaped our cities, but as it grows it is increasingly distorting them. This is not healthy. Inequality is now a central issue for the sustainability of our cities. It is a systemic issue that runs deep and we will question capitalism as it operated today.
We will need new thinking to solve, but also we will have to question our values.
Will some of the answers come out of Davos? I am not sure, but at least it is being discussed.
Pooran Desai is co-founder of BioRegional