Overheating in homes and commercial property is a real problem now - and it's not going away any time soon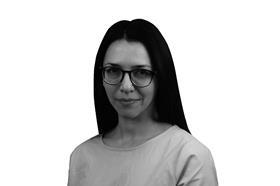 To my detriment in the winter, my home – an Edwardian terrace – is poorly insulated and leaky. Keeping it warm can feel like a Sisyphean task. As we struggle through a seemingly never-ending heat wave, however, its deficiencies are in some ways a positive boon – an old-fashioned fan next to the bed is sufficient to make sleep possible, even on the balmiest of evenings.
Unfortunately, if you live in a new build apartment you're probably not having such an easy time keeping cool. After all, modern apartments are designed for winter by trapping as much heat as possible; the overarching priority of building regulations.
Similar issues confront commercial property, but it is clear that overheating homes is a real problem. A survey in 2015 found that more than 80% of Londoners suffer from uncomfortably hot homes and more than 50% were woken up at night because of high temperatures. Increasing summer temperatures and the urban heat island effect combine to make this a worsening risk for the foreseeable future.
Other parts of the world have coped very well with uncomfortably high temperatures. CIBSE subtly suggest external Venetian shutters in heavy weight construction on the front cover of the new guidance, a vernacular that is more typical of southern Europe. Occupants of warmer climates are adapted to managing the internal temperature of their home but keeping sun out and opening windows. Designers and occupants similarly need to adapt to our new climate, and these past weeks have proved a good rehearsal for what is to come.
Which brings us to air-conditioning. Although this would solve the issue, it is considered a last resort by planning policy for the right reasons. Cooling systems can be highly efficient and the carbon emission from electricity are decreasing, but on a national and global level we are heading towards a net zero carbon future and we cannot rely on energy-consuming solutions. In any case, cooling systems add cost and infrastructure takes up floor space and floor to ceiling height that can be better enjoyed by occupants. Retrofit air-conditioned systems are likely to be an eye-sore where unplanned.
Our R&D team has run a large number of scenarios to determine design rules of thumb and the effectiveness of mitigation measures that are known to work. We have established a tiered approach to 'reduce, absorb then purge' heat in homes and are in discussions with housing developers that would like to understand the true risk of overheating in live projects and the application of innovative mitigation measures.
Using an early design tool, we have some interesting findings, such as that south-west facing apartments with glazing ratios in any given habitable room greater than 40% are unlikely to pass the new CIBSE criteria without adding considerable cost to the development. In addition, dual aspect apartments can perform worse than single aspect, despite a planning push towards the former, because the benefit of partial 'cross ventilation' in corners is outweighed by long solar exposure of windows in two orientations.
The New London Plan proposes that all residential developments comply with the TM59 criteria, so this an area the industry needs to get to grips with – and soon!
Marie-Louise 'Emlu' Schembri is head of the Hilson Moran Masterplan Energy & Environment Group (MEE) and the Energy Team in the London Sustainability Group