Responsible retail is essential for a sustainable future, and Ecobuild's Big Innovation Pitch with M&S will give ambitious innovators the opportunity to fast track engineering products across the retail sector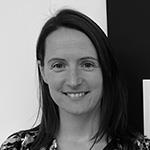 With the likes of the Paris Climate negotiations and the launch of the UK's 17 Sustainable Development Goals, the past 12 months have been crucial in the evolution of sustainable business. Responsible retail has been a big talking point in this conversation – and rightly so. It represents an essential step towards a more sustainable future.
There's no denying that this collective willingness to take action is a huge step in the right direction. With the increasing complexity of social, environmental and economic challenges facing businesses, it's a conversation that must continue.
Some of the issues facing the retail space concern supply chain transparency, resource management and waste reduction. It's ultimately about moving to a truly circular economy and reducing our demands for natural resources. To get there, we must get more collaborative ways of working in place by organisations at the forefront of the industry. Without a genuine step change in the retail sector, progress towards a sustainable future is unlikely.
Commitment and collaboration
Marks & Spencer's Plan A commitment was launched in 2007 as part of our overarching sustainability strategy and goal of becoming the world's most sustainable retailer. The mission saw the entire company pledge to help protect the planet by sourcing responsibly, reducing energy, water and waste, and helping communities.
During this time, we have partnered with a number of like-minded organisations. Projects with Innovate UK and the World Green Building Council for example, have worked towards uncovering the hidden business case for more sustainable buildings. This work has also involved identifying and piloting the right metrics to ensure true value of sustainability for business and put a figure to it.
As our 2016 Plan A report highlighted, we have plans in place to continue developing the initiative through extending joint working and upscaling existing collaborations. In 2014, we put a 2020 mission in place with 100 extended and new Plan A commitments. This updated pledge sees a shift in focus from improving processes to establishing what a very different, truly sustainable retailer should look like.
Calling all sustainability innovators
In the latest step in our Plan A commitment and Ecobuild's Redefining Sustainability campaign, we have teamed up once again with Ecobuild on its Big Innovation Pitch. This provides companies a platform to pitch innovative building products and engineering solutions, giving them the opportunity to become an M&S supplier based on how their product can help us achieve our sustainability goals.
This is a platform to pitch innovative solutions, and an opportunity to become an M&S supplier, based on how a product can help us achieve our sustainability goals
Ecobuild is calling on all companies operating in the UK's building performance and engineering sector to participate in this exciting, rewarding initiative. The Big Innovation Pitch provides a real growth platform, helping businesses with a sustainable ambition to fast track their penetration into a wide range of markets and, at the same time, help M&S realise its Property Plan A goals. The competition gives entrants an unrivalled opportunity to receive feedback on their product and the way in which they present it.
This will be the third time we have partnered with Ecobuild to further sustainable initiatives. Ecobuild 2015's Big Innovation Pitch saw central heating additive firm Endotherm Enterprise take the top prize with its ability to save 15% on heating bills using a simple, innovative solution. Its bio additive, wet heating system went on to be trialled in 18 M&S stores. The most recent winner in 2016, Waterblade, presented its innovative water saving device as a more cost effective alternative to existing solutions and the trial for this product is about to start.
When entering the competition, the key is to provide as much information from a supplier and innovator's point of view as possible. Ultimately, it is all about saving energy and reducing resource consumption, so any data that helps support an entry is crucial and will make a real difference at the pitch stage.
The Big Innovation Pitch is open to any UK engineering company offering innovative solutions, including but not limited to battery storage to support demand-side response potential, passive refrigeration, fluid modelling (refrigeration or HVAC design), wireless lighting technologies and energy management (big data analysis). Any firms wishing to enter can find information at www.ecobuild.co.uk/BIP.
Imogen Cust, engineering research and development manager, Marks & Spencer