What businesses think sustainability is has widened into a whole range of interconnected social and environmental issues, but it is important not to lose sight of our carbon emissions reduction target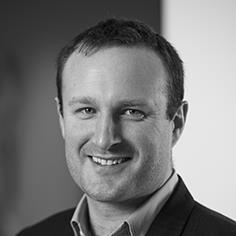 Being asked what #SustainabilityIs provides a timely opportunity to reflect on the evolution of how people in construction use the word today, and how the concept has matured over the past decade. There was certainly a time not that long ago when people said "sustainability" and meant "environment", and there are some people in our industry who still see these terms as synonymous.
However, following the steady uptake of the "triple bottom line" concept from the late 1990s onwards, businesses have not only started thinking about their social and environmental risks, opportunities and responsibilities, but have also begun to understand how social and environmental issues are interconnected with financial performance, so these factors therefore need to be considered as part of a core business offering rather than something peripheral.
A wider approach to sustainability
As a result, these days most companies have a much wider understanding of what they think of as sustainability. For example, at Skanska, we embrace a broader sustainability approach by focusing on the five sustainability headlines where we can make the most significant positive contributions: health and safety, diversity and inclusion, ethics, environment, and community investment.
We have a long list of sustainability leadership projects under these five headlines, which are all interconnected and all important to Skanska's core business: healthy buildings and the performance gap, employee health and wellbeing, diversity and inclusion, ethics and conduct, social return on investment, community engagement, resilient design, low-carbon solutions, energy efficiency, biodiversity, natural capital, and the steps to circular economy. These create important and exciting challenges, and we put resources into driving these issues forward together precisely because sustainability is broad and interconnected.
Many other organisations in our sector have an equally holistic approach to sustainability, often sliced in slightly different ways to fit the nature of each organisation and its individual context. So, quite rightly, sustainability has become a complex concept that is about businesses interweaving responses to environmental and social issues into the mechanisms of their business models.
Keeping focused on carbon
But while I see this broadening of sustainability as a really good thing because it reflects a better understanding of how connected the issues affecting businesses, people and our planet are, I also think we must be careful not to let the huge, unsolved challenge of hitting our construction carbon emissions reduction targets become overshadowed by broader and sometimes more exciting sustainability issues.
Our industry is buildings, houses, roads, railways, airports, pipes, tunnels and bridges. And yes, it is also increasingly about how these assets interconnect in smart ways, and about how they improve the lives of people using them. But creating each one of these assets means paying a significant capital carbon cost and currently each asset when complete tends to facilitate ongoing carbon emissions through operation and use.
So, while it's a genuinely great thing that the broadening of our approach to sustainability reflects the increasing maturity of our industry, let's not forget that one of the largest global sustainability challenges is also one of the largest built environment sustainability challenges: emissions. Though carbon is only one among many important sustainability issues, it should still be a priority, not least because low-carbon solutions and increased energy efficiency often lead to cost efficiency as well.
The carbon challenge is not new or exciting - in fact, it's very difficult. That's why the world's governments came together to achieve the COP21 Paris Agreement. That's why the UK government has committed to a legally binding target to reduce emissions by at least 80% from 1990 levels by 2050.
That's also why emissions reduction is one of the four key objectives of the Construction 2025 strategy and will play a key part in any new industrial strategy. So it turns out that sustainability is still about "environment" - it's about emissions, and it's not a challenge that can wait any longer –#SustainabilityIs now.
#SustainabilityIs #PlanA
Adam Crossley is director of environment at Skanska UK