A reader provides some thoughts about applying BIM to make sure that buildings operate as they should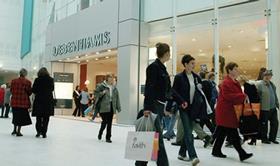 With regards to the article: Bam to bring benefits of BIM to facilities management (18 February, www.building.co.uk) – the benefits to a client of a BIM solution (as long as the facilites management contractors have the same system in place) will be significant in terms of ensuring they have a building that does what they want it to do (for example, teach kids in a school or sell clothes in a shop), free from the disruption of breakdowns or repairs. In other words it allows the client to carry on their business without unnecessary disruption.
I just hope the parties that are required to produce the as-built and handover information within the BIM philosophy do so far quicker and in a more considered format than is often the case with the more traditional 2D formats that exist.
In these difficult times hard pressed contractors and consultants are focused on getting on with the stuff that on the face of things brings in the cash.
Perhaps the more holistic procurement methods that involve a longer term and holistic focus on performance delivery will help to improve current processes.
Rod McLennan, via www.building.co.uk