Construction is in recovery in the UK yet still holds back from competing for work overseas. It's time it put itself forward to grab a bigger share of a growing international construction market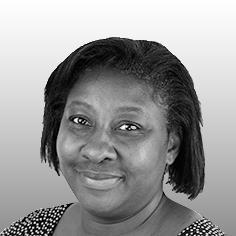 In the depths of the recession Constructing Excellence published the report Never Waste a Good Crisis. It argued strongly that, despite the downturn (or perhaps because of it), the construction industry should be more innovative and find better ways to deliver larger-scale projects to budget and on time. It looked closely at the challenges facing the industry and recognised that it had been sheltered somewhat by a booming economy in the previous decade. But, it said, many clients had had to tear up their long-term investment plans, and that the government departments' capital budgets were no longer certain. Bravely, the report highlighted that the UK was approaching a time when it might not be able to afford and maintain infrastructure critical for society's future development.
Fast-forward to 2015. Client-led change is over or at best stalled, and it is now for the supply chain to show how it could, through innovation, collaboration and better integrated working practices, make a meaningful contribution to UK plc.
Construction remains a key sector for the UK economy, but although the economy is now returning to good health, strangely the resilience and determination of those dark years have dimmed somewhat.
There are a number of factors which are contributing to a heightened demand for construction services both here and overseas. There is increasing demand from emerging economies such as those of Brazil, China, some African countries and India. Although the UK is in a good position to grasp these opportunities, the reality is that construction exports from the UK represent a mixed success story. Conversely, many more overseas contractors are competing, and succeeding, in the improving UK market.
So why the reticence? What's holding us back? It's difficult to characterise any one factor as being the cause, but there are a number of issues which contribute to our inability to travel well.
Structurally, the UK construction industry remains under-resourced. There has been a significant fall in apprenticeships in construction in comparison to other sectors; many employers report that some vacancies are difficult to fill because they simply cannot find staff with the right qualifications or experience. This problem is self-perpetuated, with fewer firms providing training and opportunities.
An exposure to different markets overseas will help put UK construction out in front
The UK industry is much more fragmented than that of many of its European competitors. In the last two decades it has experienced increasingly high levels of subcontracting: an analysis undertaken by EC Harris in 2013 showed that for a fairly typical large building project of around £20m-£25m the main contractor might be managing 70+ subcontractors. In short, supply chain development in the UK has been poor, which has directly contributed to the industry's ability to innovate and reduce costs.
Whether it's in the UK or overseas, the construction sector can find itself operating against a backdrop of increasing regulation – be it carbon emissions, health & safety, sustainability or indeed bribery and corruption. All of these can contribute to making the prospect of overseas activity a bit daunting. If the UK sector is to step up its international activity, it will need to recognise that more management time and skills will be needed to pursue opportunities abroad.
The elephant in the room is, of course, the Bribery Act 2010. It's no secret that the construction industry domestically and internationally is vulnerable to corruption, but many consider that the effects of the legislation, now five years old, has been to deter activity overseas rather than to curb corrupt practices.
A Financial Times report last month suggested that there had been an under the radar consultation in the industry about whether guidance on the application of the Bribery Act should be altered so that overseas activity would be encouraged.
The UK construction industry is alive to the fact that it is not competing well with some lower cost countries. There are an extraordinary number of task forces set up to analyse how best to tackle this but it is not clear that any real progress has been made. Many suggest that revised methods of procurement, like project alliancing, can deliver faster, better, cheaper projects, but there remains less familiarity and appetite to proceed on this basis than is the case in other jurisdictions. If UK construction companies can respond better to opportunities overseas and take a bigger share of a growing international construction market, then they will complete a virtuous circle – they will be better placed to defend their markets at home. An exposure to different markets overseas, with new ideas and different techniques, will help keep UK construction out in front.
Rightly, the construction industry was proud of its excellent performance during the delivery of London 2012 and other large-scale infrastructure projects around that time. Our world-leading industry cannot remain world leading if it is not out in the world.
Cecily Davis is partner and head of engineering, projects and construction at international law firm Fieldfisher