Warm up your voicebox for our festive sing along - featuring the UKGBC Christmas choir, a resurrected job market, a certain government framework (bah humbug!), decorated cranes, and some recipe ideas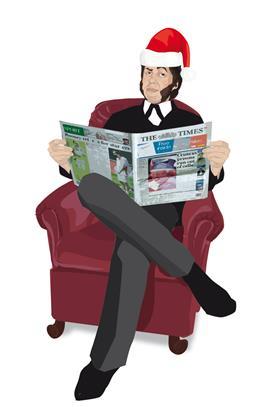 One choir-a-singing
It was a pleasure to attend the UK Green Building Council's (UKGBC) annual carol concert last week. The turnout was impressive, with senior sustainability figures from Crest Nicholson, British Land, PRP Architects, Skanska and Marks and Spencer all in the audience. As for the singing, for a bunch of amateurs, it was excellent. Though I felt the baritone of UKGBC chief executive Paul King could do with a little tuning before it's unleashed on the public at large.
Five phones-a-ringing
Recruitment consultants are particularly full of festive cheer at the moment, I hear. As firms finalise their budgets for the coming year and decide on staffing levels, they are releasing an army of recruitment consultants into the market to headhunt new teams. Consequently phones have been ringing off the hook, no more so than at consultants. A wag at Deloitte Real Estate tells me one recruitment consultant called round all five people on his desk one after the other, telling each of them where they could move next. If you've been a Scrooge employer, be wary.
Tempers-a-fraying
Regular Building readers will know repeated delays to the £750m Project Management and Full Design Team services framework for consultants has got bidders' backs up. Already nine months late, the debacle continued last month when the government's private sector procurement partner UK SBS extended the deadline for submissions by a further fortnight. Perhaps most infuriating was the long list of clarifications UK SBS produced - numbering 397. I'm told the original tender didn't even get the basics right. "There were lots of typos and omissions, such as turn to pg ??," one disgruntled bidder says. "We'd lose marks left, right and centre if we did that kind of thing." A handy New Year's resolution for the government might be to get a grip on this.
Tower cranes-a-glowing
One of the more bizarre festive stories to come to my attention hails from Seattle on the west coast of the United States. The contractors of this city compete every year to see who can install the most festive illuminations on tower cranes high above the city. There are an impressive array of efforts, including cranes sporting thousands of multi-coloured lights and twinkling snowmen and wreaths. The contractors take the competition seriously. One told the local paper he had started planning the illuminations in July. Do send us pictures of your own festive decorations.
And a sparrow in a cement plant
Twitchers will be well aware the UK has seen a decline in house sparrow populations in the past 20 years. The problem is worst in London, with the house sparrow population down 70% over the period. Aggregates giant Cemex thinks it can help. Cemex has teamed up with the Royal Society for the Protection of Birds to install bird boxes at 12 Cemex readymix concrete plants in the capital and will undertake bird surveys to see how and if sparrows use industrial sites. The initiative is being led by former volunteer conservationist and Cemex vice-president Chris Leese. Sparrows and cement plants seem like an unlikely combination to me, but I wish them
all the best.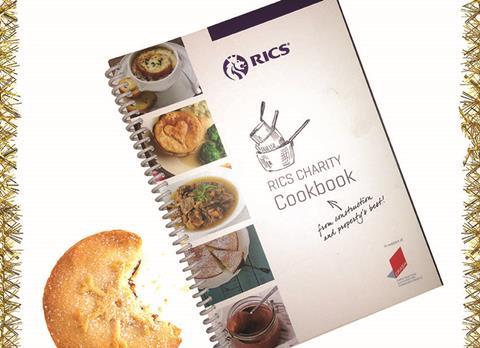 Christmas dinners
Not content with just last week's novel recommendation, The Concrete Grave? Room for another construction-related book? I've now got my hands on a copy of RICS' Charity Cookbook, featuring recipe contributions from high-profile figures in cooking and property, including Building editor Sarah Richardson (recipe: Sunshine Kebabs) and RICS chief executive Sean Tompkins (recipe: Sludge Brownies). The book is packed full of 20 recipes in all, and all proceeds go to homelessness charity Crash. It is available to buy online at rics.org/cookbook or at the London Bookshop at RICS HQ in Parliament Square.
Send any juicy industry gossip to hansom@ubm.com