Communication breakdowns abound at Mipim, with the northern powerhouse left in the dark and a minister dropped in the merde. Thank goodness for the plain-speaking folk of Nottingham …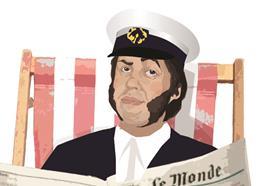 Northern exposure
They say that Mipim operates in a bubble, which would certainly explain why the leaders of several northern cities were blissfully unaware of events unfolding in the very areas they came to promote last week. During Tuesday afternoon's investment forum session at the Palais des Festivals, which aimed to inform the world of the wonders of the northern powerhouse, the chief execs of Manchester, Leeds and Newcastle had a short response when asked about the findings of the National Infrastructure Commission's report on HS3, which had hit the headlines that very morning. They said that, in truth, they hadn't read it - as they weren't aware that it had been published.
Things can only get meta
There are life crises and then there is Mipim. Perusing the delights of a stand in the bunker on Wednesday, I was surprised to overhear one delegate say to another: "You have worries? I have meta-worries." Perhaps he had just heard George Osborne's Budget.
Liquidity, liquidity everywhere
Either someone at CBRE must be awfully good at cryptic crosswords or they've hired illusionist Derren Brown for their Mipim marketing this year. Take the firm's advert on the wall of the Majestic hotel, which states boldly that where others see concrete they see liquidity. It would be fair to say that it doesn't take much to spot liquidity at Mipim - usually in the form of a flute of champagne. However, a little too much liquidity, and one's pillow will most certainly feel like concrete the following morning.
Deliberate own goal
Nottingham folk don't pull their punches when it comes to frank assessments, even if it is their own city they happen to be talking about. Speaking about the Broadmarsh shopping centre at the Nottingham Mipim dinner, which was themed around legendary football manager Brian Clough's achievements at Nottingham Forest, city councillor Nick McDonald quipped: "It's the only shopping centre in the country that you have to enter through patio doors." It's the kind of comment Clough himself would have been proud of.
Taking the PRS
It is rare for one to have sympathy for housing minister Brandon Lewis - this may be the first and last occasion. However, one couldn't help but feel that his colleague George Osborne might have given him a bit more warning when it came to his big Budget announcement on the private rented sector (PRS) - scrapping plans to exempt large investors from the additional 3% stamp duty on the purchase of second homes. Arriving in Mipim as part of a UKTI-sponsored programme designed to big up the PRS initiative to institutional investors from around the world and the UK alike, Lewis was confronted with some healthy scepticism regarding the government's plans post-Budget. One delegate at the event said of the announcement: "At the moment the government is speaking from both sides of its mouth." Quite.


Forever Blowing Bubbles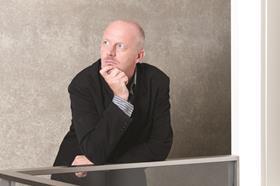 Hats off to Tom Bloxham (pictured), who should be applauded for promoting the use of local labour when renovating his resplendent villa Maison Bulle in the hills overlooking Cannes. According to the founder of Urban Splash,
at one point he had hired practically the entire village to finish off the "Bubble House", many of whom still remind him 10 years on of which bit they helped build. Bloxham, who bought the stylish home on the last day of Mipim 10 years ago, said of the mastermind behind the renovation: "He couldn't tell me how long it would take, how much it would cost or what it would look like." Architects, eh?
Send any juicy industry gossip to hansom@ubm.com