Zaha explains the £1.3bn Tokyo stadium bill, Beijing prepares to put on the entire Winter Olympics for just £962m, and for a fiver you should be able to slide down Kapoor's Orbit. But that's not quite as low as we go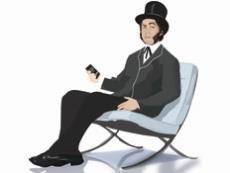 The turtle bites back
Clearly a little rattled over her designs for Tokyo's 2020 Olympic stadium being scrapped, Zaha Hadid has issued a 1,440-word statement to "set the record straight". Costs for Japan's National Stadium reportedly ballooned to more than £1.3bn and faced "overwhelming" public opposition, before being cancelled. Zaha Hadid Architects (ZHA) has come out fighting saying warnings over cost rises were "not heeded" and that the escalating costs were not the fault of the design, but an uncompetitive tendering process and rising construction products costs. ZHA said it has written to prime minister Shinzō Abe offering to help with his review of the project and insisted the stadium could still be delivered on time.
On the slide
Anish Kapoor's twisted Orbit Sculpture in Stratford's Olympic Park has come to be known informally as a "helter skelter". Well, now it could actually become one. Bblur Architecture and Buro Happold have submitted a £1m proposal to turn Kapoor's divisive sculpture into Europe's longest slide, with a drop of 76m. The team want to build a fully enclosed 800mm diameter stainless steel tube which will wrap around the 2012 Olympic Games tower five times, creating a 37-second slide, costing £5 a go. Like the Emirates Air Line cable car, it won't go anywhere of use, but should be fun to ride.
Eyes down
Redrow has signed a sponsorship deal with Wolverhampton Wanderers. This is, perhaps, hardly surprising, as Redrow chairman Steve Morgan owns the Championship club. But punters in the stands will have to have exceptionally good eyesight to see Redrow on the players' kit, as the housebuilder has opted to be the club's shorts sponsor rather than shirt sponsor. Wolves players will have to get used to Redrow staff staring at them admiringly below the waistline.
Olympics price freeze
Ain't no mountain high enough to keep Beijing from hosting the 2022 Winter Olympics and Paralympics, according to the International Olympic Committee (IOC). China's capital, despite a dearth of mountains and snow, beat Almaty in Kazakhstan by four votes to become the first city to host the summer and winter games following a secret ballot in Malaysia. Notwithstanding the heavy reliance on man-made snow, the games will be split between the city of Zhangjiakou 120 miles away, Yanqing, and Beijing, which plans to use its existing venues including those from the 2008 games. The IOC has estimated the costs for "Olympic villages, sports venues and other infrastructure" to be £962m for the Winter Games. The 2014 Winter Olympics in Sochi, Russia, are rumoured to have cost £31bn, making it the most expensive Olympics in history.
Give us the tools and we will finish the job
One of my hacks was fortunate to attend a talk with revered architect Neave Brown, best known for his modernist housing projects in the 1970s. In conversation with the Architecture Foundation, Brown reminisced about some of his famous projects, including 70-home Fleet Road Estate, and the 500-home Alexandra Road Estate, both in Camden. Surprisingly, the much larger Alexandra estate was much quicker to build, taking six years, he said. How come? Brown told the audience Camden council thought as it had a buildings department, it could handle the Fleet Road project, not appreciating it was only equipped to do maintenance work. Consequently, the project took 12 years.

The vision thing
Futurism and construction fans: You can now immerse yourself in the cutting-edge techniques set to transform the way we build at a new exhibition at the Building Centre in central
London. The exhibition, Drawn To The Future, explores the influence of visualisation technology and computer games on building design. Exhibits include a virtual reality room where you can visit a "restored" Glasgow School of Art, rebuilt after a devastating fire, drawings that reimagine London, and learn more about the building of sci-fi environments for Marvel blockbuster Guardians of the Galaxy. The
exhibition runs until 3 October.
Send any juicy industry gossip to hansom@ubm.com