This week, the industry considers the legacy of Boris Johnson, eyes a career serving a khaleesi, props up the bar in the Commons and treads in the footsteps of Winston Churchill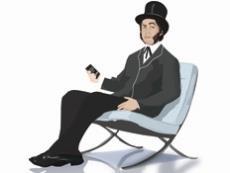 It's a 'no' to Mr Yes Man
Boris Johnson's abortive bid for the Conservative party leadership - and thus the job of prime minister - has been fairly unlamented since. Michael Gove's withering verdict that he was not up to the job, delivered after the knifing, would not however have come as too much of a surprise to the developers that dealt with him during his eight years as London mayor. As one wag who worked with Johnson on various projects comments, Johnson was a "bad negotiator" when it came to dealing with developers in the capital. Indeed, on the face of it his record on planning makes him doormat-like, having waved through 17 out of 17 decisions referred to him. Probably not ideal for someone needed to strike new trade deals with scores of countries. Bullet very much dodged, I think.
Ever considered working with dragons?
The battle to fill construction's skills gap is an ever present backdrop in the sector, so fans of HBO drama Game of Thrones will be delighted to see that one of the series' most disciplined commanders, Grey Worm of the Unsullied, is playing his part to attract some new recruits. Grey Worm, aka actor and musician Raleigh Ritchie, will be taking the stage at this month's Rock Assembly, an annual event put on by charity Transformation Trust to give thousands of disadvantaged secondary school pupils the chance to get a flavour of careers in different sectors - before having their eardrums pierced by the hip young popstars of today. Firms already signed up to exhibit at a built environment zone at the event include Wates, John Rowan and Partners, and Arcadis. To find out how to join them, and show 10,000 pupils why construction could be the choice for them, email info@transformationtrust.org.uk.
No strangers to the Commons
Building's fancy annual bash at the House of Commons was again well-attended by construction big wigs. Over 100 industry grandees, including the chief execs of Mace, Wates and Faithful + Gould, were in attendance and looked surprisingly upbeat despite the referendum result. They also heard from guest speaker MP Conor McGinn, who joked it has been "an insignificant week" in Westminster. Speaking of politicians, after the event a couple of my hacks managed to sneak into the MPs Strangers' Bar - the infamous pub in the Palace of Westminster where MPs often let their hair down. Among the MPs spotted drinking in the bar was Tom Watson, deputy leader of the Labour party, who appeared to be attempting to forget his party's troubles with a good few pints of Guinness.
A force to be reckoned with
Well done to Wates' group strategy director Steve Beechey who spent a recent weekend cycling the first two stages of this year's Tour de France as part of the Tour de Force charity event. The Tour de Force follows the entire route of its big brother a whole week before the professionals thunder through. Beechey's feat totalled 370km - or just over 230 miles in old money. Impressive stuff. But it's fair to say he probably didn't get too close to the top speed at the end of stage 1 at Utah Beach, won last Saturday by Britain's Mark Cavendish. Here the bunch touched speeds of up close to 60kph - that's heading towards 40mph and far too fast for the likes of me.


Your industry needs you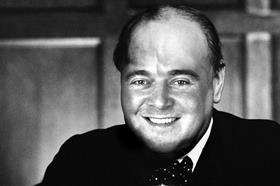 Housing minister Brandon Lewis had some words of reassurance for the Brexit-shocked housing sector at the annual Chartered Institute of Housing conference last week, albeit via video link rather then in person. He apologised for his absence, adding: "I can assure you that I'm not coming live from the Cabinet War Rooms." After optimistically reiterating the government's commitment to building one million homes by 2020, he reassuringly quoted that ubiquitous slogan, first devised for the Second World War, that housebuilders should "keep calm and carry on". Although who will be housing minister by the time you read this is anyone's guess.
Send any juicy industry gossip to hansom@ubm.com