As the nation decides whether or not to bind its destiny to Europe's, we are reminded of the strength of our territorial loyalties - be that to our nation, our home town - or to the desk we're given to sit at …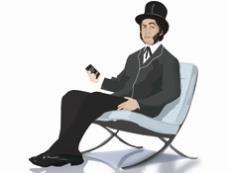 Nation shall speak unto nation
Hostilities were evident well ahead of the crucial Euro 2016 match between England and Wales, with the tension building up ahead of kick-off. One of my hacks was speaking to Atkins' UK and Europe chief executive Nick Roberts following the publication of his firm's financial results, who made very clear where his loyalties lay ahead of the important match. Answering a question on whether he was watching the England game later that day, Roberts forcefully replied: "Or the Wales game, depending on how you look at it!" He presumably wouldn't have been best pleased with the late Daniel Sturridge goal which gave England a 2-1 win. Roberts had the last laugh, though, as Wales topped the group.
Ace homes
Sticking with sport, the English may well see the return of Wimbledon on Monday as a welcome reprieve after their national football team's laboured progress into the second round of Euro 2016, remembering they're British just in time to cheer Scot Andy Murray on his way. Property website Helpsimple.com points out you would need to win Wimbledon to afford a property close to the tournament. Average property prices in Wimbledon Village stand at £1,591,939 compared with just £459,957 near Roland Garros, the venue for the French Open. I'd better rummage in the attic for my tennis rackets.
Some like it hot (but most don't)
Hell is hot-desking according to nearly two-thirds of workers surveyed by the British Council for Offices and Savills. Only 4% of respondents to the survey would choose to hot-desk while 60% wanted a dedicated desk space. The What Workers Want survey also found less than a third of workers found working from home appealing. Noise levels in the office are one of the biggest irritants for workers and the age-old argument over the temperature of the office continues. Commuting is also an issue for office workers with two in five (40%) saying they are unhappy with the length of their commute to the office - well, they do say hell is other people.
In for a penny …
An interesting take on a spoof Twitter account which last year caused a minor furore when it suggested Barnsley was, among other things, The Pound Shop Capital of The North. A PR blurb from The Civic, the south Yorkshire town's theatre and art gallery, asking residents to create an "everyday object" and post it on social media, actually managed to re-ignite the flames of outrage when it wrote: "So if Barnsley wants to live up to its proud title of The Pound Shop Capital of The North (which we think is a great claim to fame - who doesn't enjoy a good pound shop bargain in these difficult times?) …" I think famous Barnsley folk like cricket umpire Dickie Bird and broadcaster Michael Parkinson might disagree.
You heard it here first
We wouldn't want to overstate our influence as a magazine. I always say this venerable 176-year-old publication speaks for itself, on the occasions when I'm not speaking for it. However, the good folk at three-year-old cost consultant Alinea have informed us that our article earlier this month on their rapid growth - which has put them on course to hit £10m turnover in just their fourth year of business - generated such a level of interest that it "crashed" their website. I'm told that broadly this is considered a good thing. Magazines don't crash, that's all I'll say.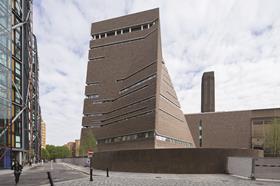 Museum of curiosity
All hail the newly-extended Tate Modern, which opened last weekend, attracting more than 100,000 visitors on Friday and Saturday, almost five times as many as usual. The building's new twisted Switch House - which our architecture critic Ike Ijeh praised in these pages as a "stunning visual gesture" - is mainly dedicated to performance art, as well as a cafe, restaurant, members' room and viewing terrace. Building Towers is a stone's throw from the cultural centre and many of our team have now had a nosey. Watch out for the performers in one of the subterranean tanks, who will deliberately bump into you in the name of art, we learned.
Send any juicy industry gossip to hansom@ubm.com