This week, the pressure intensifies in a competition to design a garden city, construction firms' website addresses are reinvented and a love poem to a, erm, chemical water treatment manufacturer is penned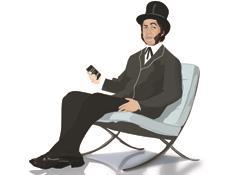 The hedge of reason
Tory grandee and chief executive of retailer Next, Simon Wolfson, has certainly put the cat amongst the pigeons with his decision to award this year's Wolfson Economics Prize to the best idea for a garden city. The prize has attracted almost 300 submissions. Insiders say the level of interest is mainly due to the fact that winning the prize, which as well as being launched by a Tory lord is also being administered by favoured Conservative Party think-tank Policy Exchange, is seen as a kind of proxy for official government support. However, it appears the decision to delay the short-listing for the prize from April to June has ruffled the feathers of some of the bidders – who will now have half the time to prepare their final submissions if they get through to the second stage. Given that the £250,000 prize is announced in September they are wondering if they'll be able to work up high quality final bids. One disgruntled competitor said: "It's a big complication, but I guess we have to live with it." You know what they say – in for a penny, in for a pound …
Through the roof
Even property developers and investors now say parts of the UK residential market are over-heating. Last week UK clients Legal & General and Grosvenor - both firms that ostensibly stand to gain from a housing boom - cautioned the market had got a bit too crazy even for their liking. Legal & General said housing "will become the biggest driver of inequality in the UK" and called for a massive boost in affordable housing supply, while Grosvenor reduced its exposure to London's high-end residential market in favour of developing mid-market schemes. Even the professional body for estate agents, the RICS, has been warning of a potential housing bubble for months. It increasingly seems like the only people left with their heads in the sand are Conservative politicians.
.build boom?
Anyone who has tried to register a
.com or .co.uk domain name will know most of the conceivable and comprehensible web addresses have already been taken. So perhaps it will be a relief for some to hear an alternative is at hand. You or your company could now be the proud owner of a .build domain name, launched for businesses and individuals working in the construction industry. So, for instance, if your company was called Sonia Surveyors, you could register soniasurveyors.build. Catchy, hey? I don't think it will work for this magazine, though, www.building.build would frankly be overkill.
Lack of chemistry
How did you spend Valentines' Day this year? One of the year's most or least romantic days, depending on your point of view, could have been improved immeasurably if you had taken part in a love-struck competition by chemical water treatment manufacturer Fernox. Yes that's right, nothing says love more than some aggressive cleaning products for central heating systems. Fernox asked its customers to come up with a "witty and creative" slogan as to why they "Heart Fernox", for a chance to win £2,000 of holiday vouchers. The winning entry was this heartfelt message: "Longevity. Outstanding. Value. Excellence. (Love) Not only on Valentines' Day but every day." I can't tell if it's the slogan or the chemical fumes, but pass me the sick bucket quickly please!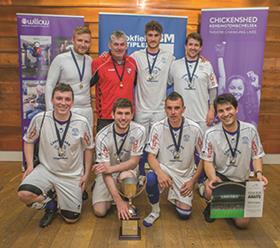 The final score
Only 34 days remain until the World Cup in Brazil, and last week property and construction's allegedly finest football stars took to the pitch to battle it out in their own hotly-fought tournament. The 31 teams played through group stages, round-of-16, quarter and semi matches until only two remained - drywall and cladding contractor Astins and engineer Mercury. Astins triumphed two-nil in the final, with Astins' Craig McDonnell named man of the match. Brookfield Multiplex organised the tournament, which raised more than £30,000 for charities Chickenshed K&C and Willow Foundation.
Send any juicy industry gossip to hansom@ubm.com